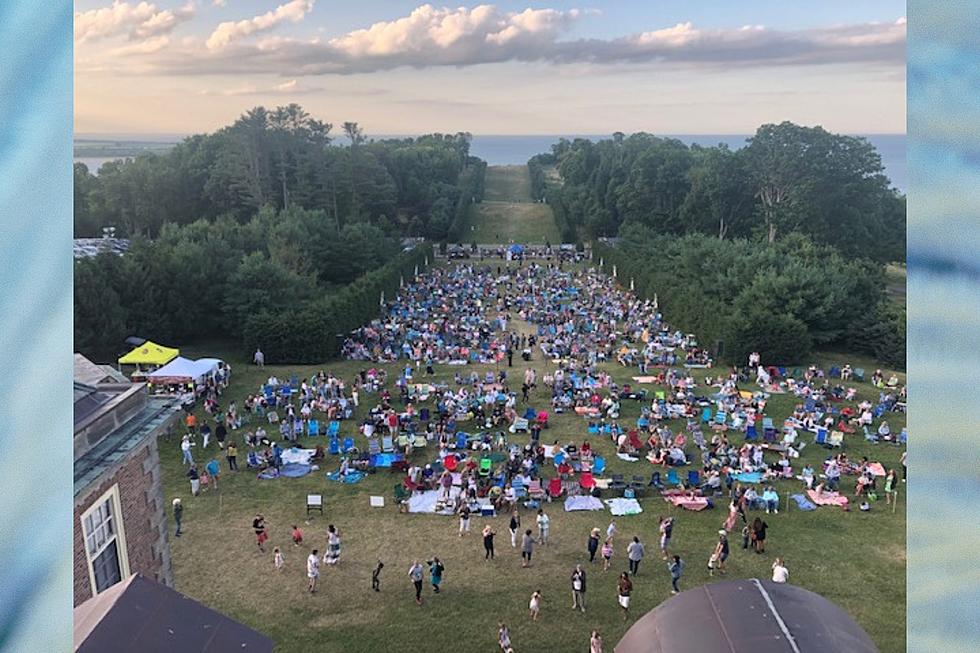 Dance Floor Break Up at Popular Summer Concert Series in Massachusetts
The Trustees of Reservation via Facebook
For the past 20 years, there's been a band playing in the summer on a Thursday night in Ipswich, Massachusetts, at one of the most beautiful spots on the North Shore.
The Crane Estate, or as the locals call it, "Cranes Castle", hosts a concert series each summer on the rolling hills from the Crane mansion (called the Great House) high atop the hill, with thousands of people attending and cascading down the spectacular Grand Allee to the ocean.
For 20 years, there has not been any pushing, shoving, nor congregating on the dance floor, but this year has been different.
It's speculation on my part, but perhaps with the throes of Covid behind us, people are out in droves, and attending any and every concert they can.  Maybe people are getting their ya-ya's out in a more physical way?  Whatever is happening, this quiet town on the North Shore is pushing back.
The Trustees of Reservations, the organization which runs The Crane Estate and 120 other land conservation and historic site areas in Massachusetts, has decided the grass dance floor (that's right, it's not even a wooden floor, but the lawn in front of the band) will be eliminated due to complaints about the mosh pits and congregations of teens on the dance floor, instead of dancing.
I have one question.  How do you go to a live outdoor concert that's been around for 20 years and NOT dance?  Apparently, according to the comments on the Facebook post, many feel the same way.
With so many comments of disappointment, perhaps the Trustees of Reservations will reconsider.  Meanwhile, the band plays on.
Only One Hour to Breathtaking Crane Beach and Ipswich, MA
Not far from Inland New Hampshire or Southern Maine is a quintessential New England tour with one of the most beautiful and long white sand beach on the Northern East Coast. Let's visit Ipswich, Massachusetts.
Four New Hampshire Locations Praised on Travel + Leisure's Best US Resorts List
More From WSHK-WSAK 102.1 & 105.3 The Shark