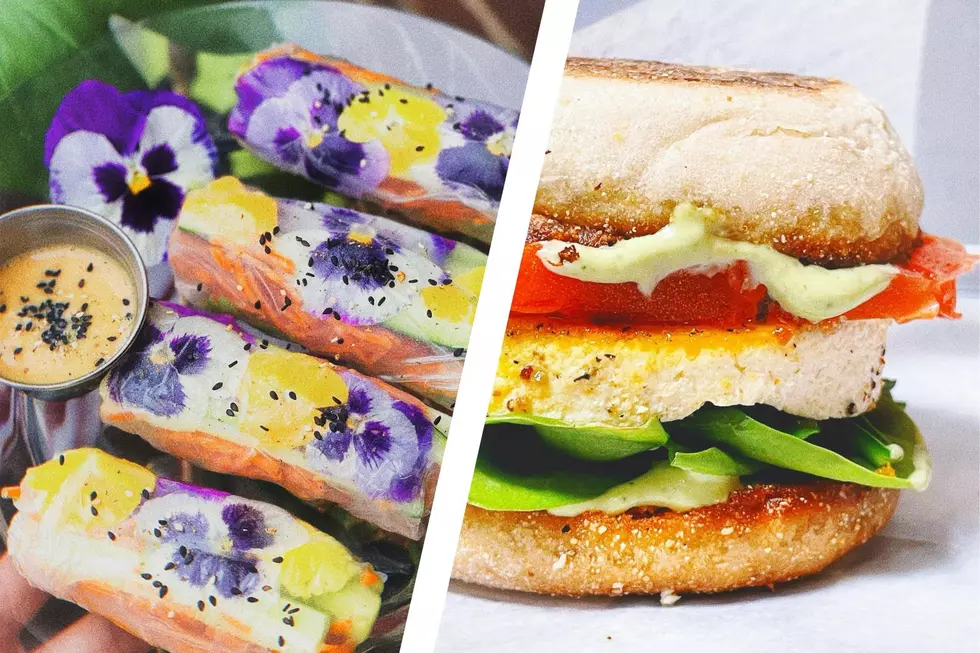 Dover, NH, Café Keeps Good Vibes, Incredible Food, & Roots Name
Roots Vegan Café & Juice bar via Facebook
The post on Facebook was heartbreaking.
Kaley Rae Fellows posted on her business page that she was looking for a new owner to take over her plant-based café.  You could feel the anguish in her writing. She didn't want to sell the café, and didn't make the decision hastily, but it was time.
Kaley's business was taking off, and Roots Vegan Cafe & Juice Bar on Third Street in Dover, NH, was even featured in New Hampshire Chronicle in June 2022, and named one of the best vegan cafes in the Granite State.
Have you ever tried drinking your healthy mushrooms? Seriously, Roots' recipe for its "Forest Brew" is Lion's Mane Mushroom and Chaga Maple Cold Brew, as advertised on the Roots Facebook page.
Or how about the Matcha Earth iced tea?  I'm not sure what "ceremonial grade matcha" is, but it sure sounds healthy with pistachio and rose sweet cream.
Healthy, whimsical, and creative describe the foods and beverages at this favorite Dover spot.
Then came the post on Facebook in late August.  Kaley was looking for a new owner for her beloved cafe.  Weeks went by, and we heard nothing.  No updates, and no posts.
Then on September 27, there was this post.
New owners Crystina and Betsy are working hard to get menus and help in place to reopen soon.
Meanwhile, customers and friends wished Kaley all the best as she steps away from the business she put her roots down into.  Here's hoping all of three of these women continue to flourish in their food talents to help keep us all healthy.
10 Best Gluten Free Pizza Joints on the Seacoast
Great gluten free pizza is not hard to find if you know where to look. Here's a list of our favorites on the Seacoast of Maine and New Hampshire.
25 New Hampshire Restaurants That Have Mouth Watering Gluten Free Menu Items
There are plenty of restaurants here in New Hampshire that are accommodating to folks living with gluten allergies/sensitivities. Here are some that have received praise from the GF community.
More From WSHK-WSAK 102.1 & 105.3 The Shark