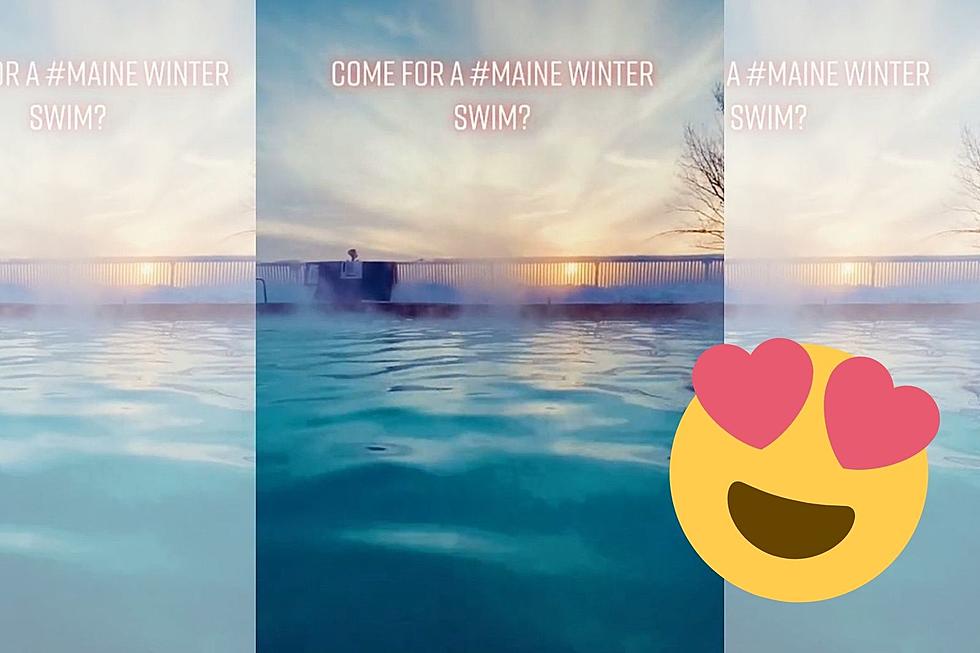 You Haven't Lived Until You've Taken a Dip in This Majestic Outdoor Heated Pool in Maine
sawyerb32 via TikTok
Winter = Staying Inside
If you're anything like me, winter can be disappointing. I don't have any winter hobbies or own any winter "toys" like a snowmobile or even snowshoes. I pretty much stay put until the long season ends.
Then I discovered a beautiful escape up in Bethel, Maine: The Bethel Inn Resort.
Bethel, Maine
Bethel is the go-to town for skiers being close to Sunday River Ski Resort, Mt. Abram Family Resort, and Black Mountain of Maine.
If skiing down a mountain isn't exactly your idea of a good time, how about suiting up and going for a winter swim?
The Bethel Inn Resort is in a picture-perfect location where you can soak in the sights of the mountains and trees, and of course the beautiful snow this time of year.
While one may not be quick to enjoy such things in freezing temperatures, The Bethel Inn Resort has The Health Club and part of The Health Club is a year-round outdoor heated pool. Feel the thrill of stepping out into the cold air while immersed in the warm water. Soak in the beauty of snow-covered Bethel. And take advantage of the social media worth pictures and videos just begging to be taken.
That's exactly what TikToker sawyerb32 did:
The Bethel Inn Resort is the perfect winter escape for your Maine staycation any time of year. In addition to the pool, the Inn also offers spa services and in the warmer months, golf. Not to mention the greater Bethel area is just begging to be explored!
13 of the Most Bizarre Names of Maine Towns
UP NEXT: See how much gasoline cost the year you started driving
More From WSHK-WSAK 102.1 & 105.3 The Shark