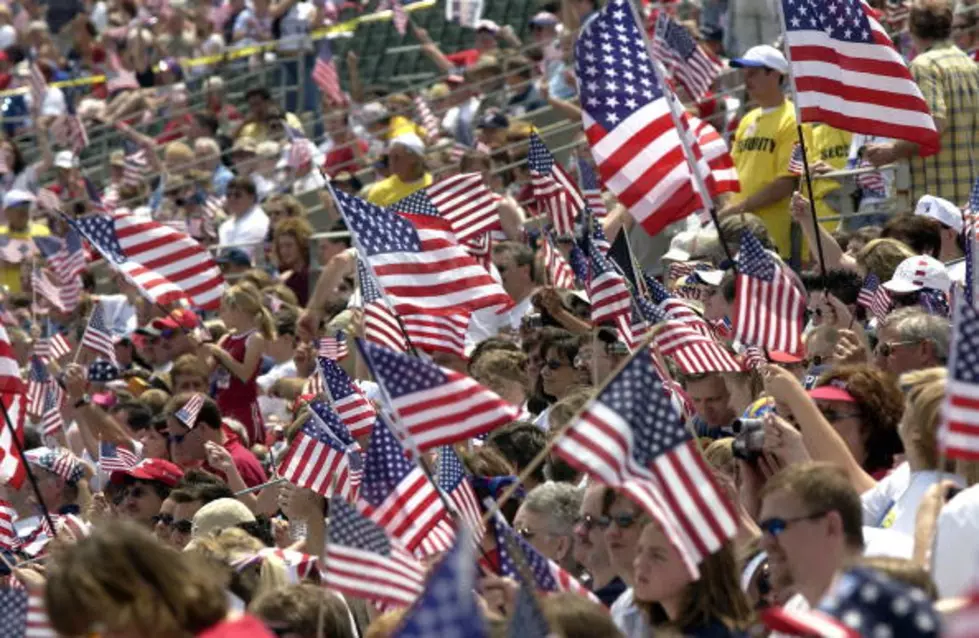 Find Out Where New Hampshire, Maine and Massachusetts Rank in the Most Patriotic States in the Nation
Getty Images
WalletHub coming in hot with another study, this time, they set out to determine the most patriotic states in the nation, cuz, you know, 4th of July weekend is comin' right up! Find out where they ranked New Hampshire, Maine and Mass.
Here is how WalletHub tackled the task:
To determine the most patriotic states, WalletHub's analysts compared the 50 states across two key dimensions, including "Military Engagement" and "Civic Engagement."

We evaluated those dimensions using 13 relevant metrics, which are listed below with their corresponding weights. Each metric was graded on a 100-point scale, with a score of 100 representing the highest level of patriotism.

Finally, we determined each city's weighted average across all metrics to calculate its total score, which we then used to rank-order all the cities in our sample.
You can check the 13 metrics that they used and their weights here.
WAY TO GO MAINE! Maine is the 11th most patriotic state in the U.S.A. and New Hampshire isn't far behind at 13.
Massachusetts however didn't do so well, coming in at 48.
The MOST patriotic state in the nation according to WalletHub is Virginia and the LEAST patriotic is New Jersey.
Scroll over this cool map to check out the rankings of each state.
More From WSHK-WSAK 102.1 & 105.3 The Shark