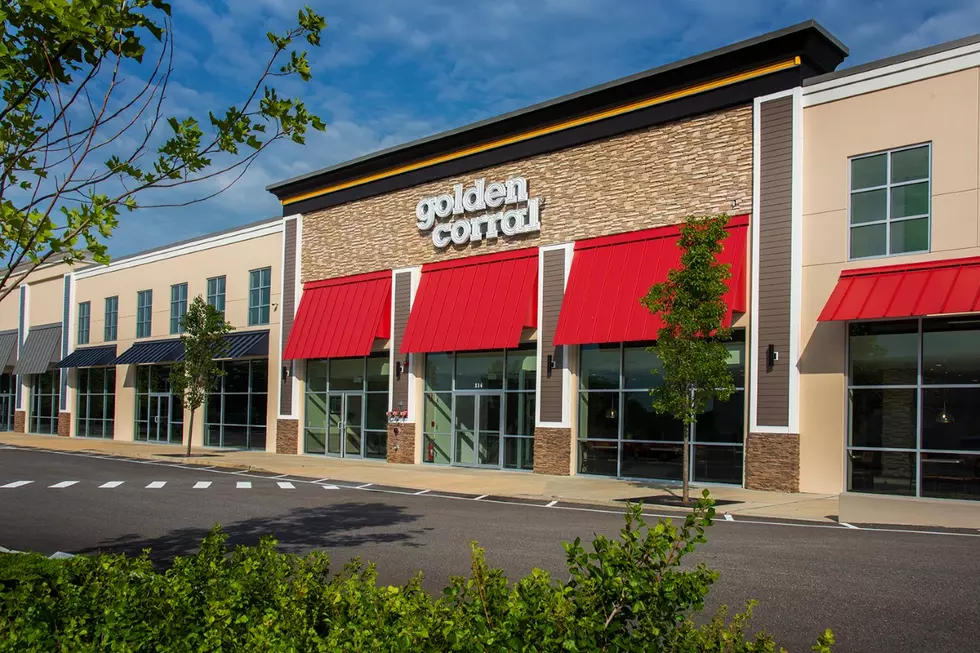 First Ever Golden Corral In NH Is Opening In Manchester
credit Karen Girard Advertising
New Hampshire's first Golden Corral is opening today in Manchester.
M&M Construction Services of Bedford just finished construction on the new space at 655 South Willow Street.
Karen Girard of Girard Advertising tells us that owners Nancy & Lenny Abreu say the are thrilled with the work that the team did at M&M and they went above and beyond to make sure the restaurant was perfect.
If you've never been to a Golden Corral before, they are famous for their extensive salad bar!  It boasts everything from shrimp, seafood salad, deviled eggs, fresh fruit and every kind of topping you can imagine for your salad!
They also have an endless buffet with over 160 items including sirloin, Bourbon Street Chicken, whole catfish, golden fried shrimp...I'm getting hungry just thinking about it!  They even have their own butchers!
So, what about social distancing? According to Manchesterinklink.com, they have that covered too. Currently the 11,000 square foot restaurant will have a maximum of 172 diners, which will be half capacity.
According to the article, "when you check-in and pay for your meal, you select what kind of beverage you'd like and a server will bring it to your table. You are then seated at a clean table and given instructions on how to mover through the food stations."
There was a trial run this past weekend with over 600 "friends and family".
In between guests, the tables are cleaned and sanitized and marked as such.
The hours are currently 11am to 8pm so grab your appetite and get ready to enjoy some delicious food at the Granite State's first ever Golden Corral!
READ MORE: See how some companies are changing their businesses to combat COVID-19
More From WSHK-WSAK 102.1 & 105.3 The Shark