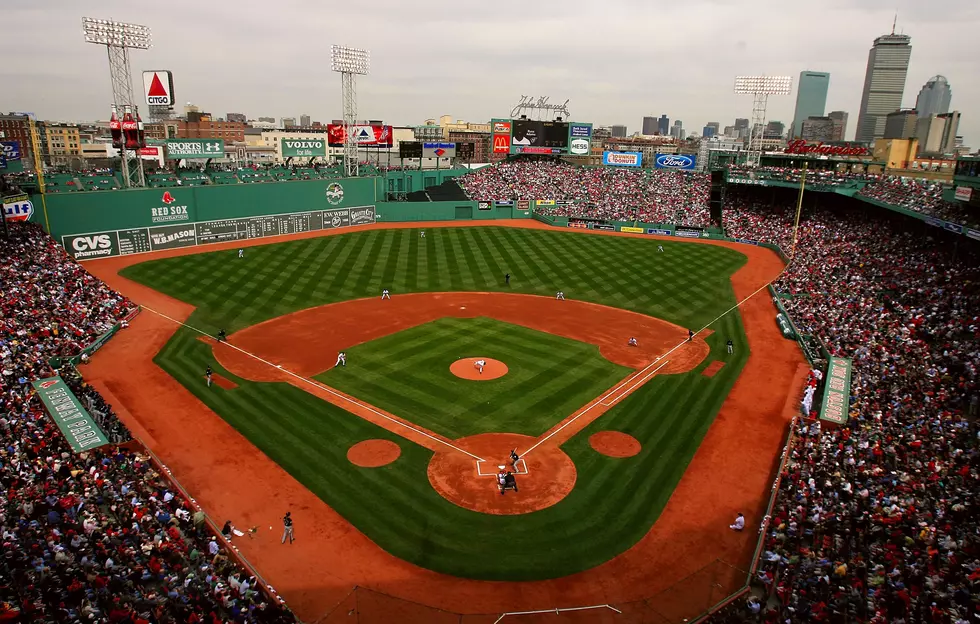 Forbes STILL Rates Boston Number One Sports City
Travis Lindquist
Despite the wishes of the rest of the country, Forbes has rated Boston THE greatest sports city in America and I'm here to incessantly brag about this while not pronouncing my 'ahhhhs'.
I just can't believe that after 10 LONG MONTHS, The Red Sox will FINALLY be playing in Fenway against a real opponent tonight! I've been feeling like a kid on Christmas morning all day and this Forbes article has thrown my adrenaline into overdrive.
The statistics Forbes used to calculate 'Best Sports City' really gave an advantage to Boston. They only focused on the four big professional sports.
For whatever reason, the passion for College Football that is felt in the South and Midwest doesn't even register a blip on the radar screen in New England.
Therefore our greatest disadvantage, doesn't even count? I love it!
The other categories are attendance, television ratings and social media interaction. Win, win and win.
We all know The Pats have won 6 championships and Gillette Stadium has been the toughest ticket to get for decades, but Fenway and the TD Garden were always rocking and close to capacity if not banged out.
As far as TV ratings, one of my favorite sports talk subjects is when the national numbers get compared to the Boston market after a big game. 'Nationally it did an 18 share, which is pretty impressive, but in Boston? It did an 89."
Of course the previous quote was a parody but the real comparison seems almost as comical.
I'm not quite as well versed in social media platforms but it does seem like whenever I do a Twitter search for any Boston team or game? The timeline of both fans and haters never runs dry.
If everything goes right, (and there are a lot of variables involved with that in this year of 2020), in just a month,  ALL FOUR of these Boston teams will be competing AT THE SAME TIME.
I can't wait for them to compete at the highest levels and once again be the frustration of the entire American sports world SIMULTANEOUSLY!
KEEP READING: Here are 50 of the most famous sports goofs
More From WSHK-WSAK 102.1 & 105.3 The Shark