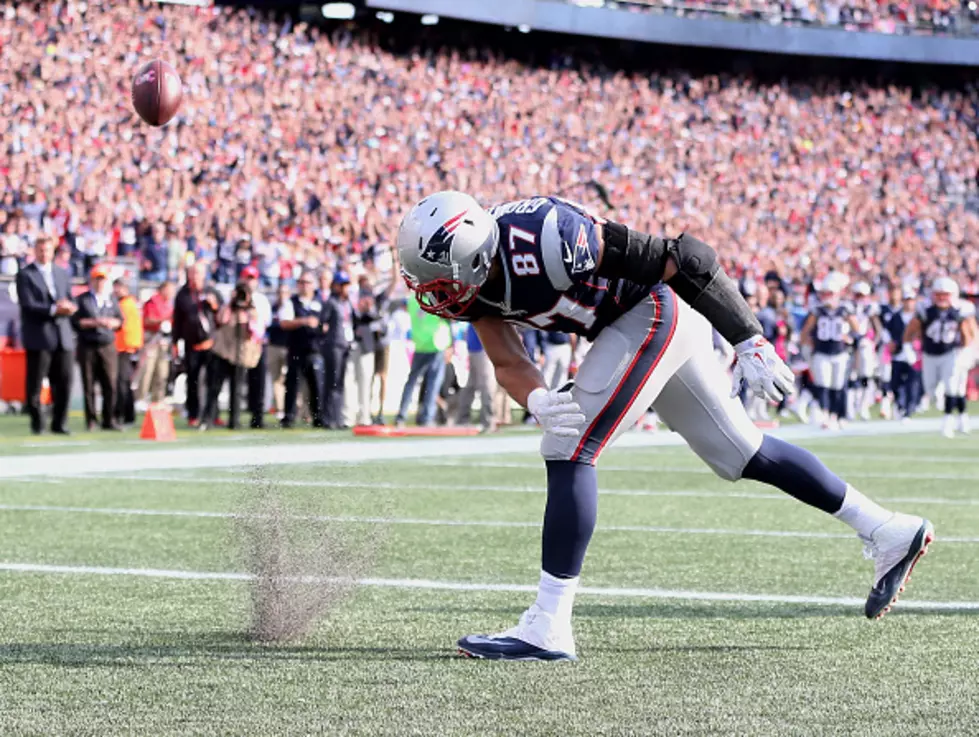 Gronk In Trouble With NIKE Over His Logo
Getty Images
Gronk has an endorsement deal with Nike, but he may be in trouble for the design of his logo.
There is another famous athlete who you may have heard of that is also a Nike endorser, his name is Michael Jordan.
Nike says that Gronk's logo, which is a black silhouette of him spiking a football, looks to much like Jordan's 'Jumpman' logo.
Gronk won't get in trouble, I'm sure his team and Nike can reach some sort of agreement or they'll redesign the logo to everyone's liking. It wouldn't make any sense for either party to tarnish this relationship.
More From WSHK-WSAK 102.1 & 105.3 The Shark