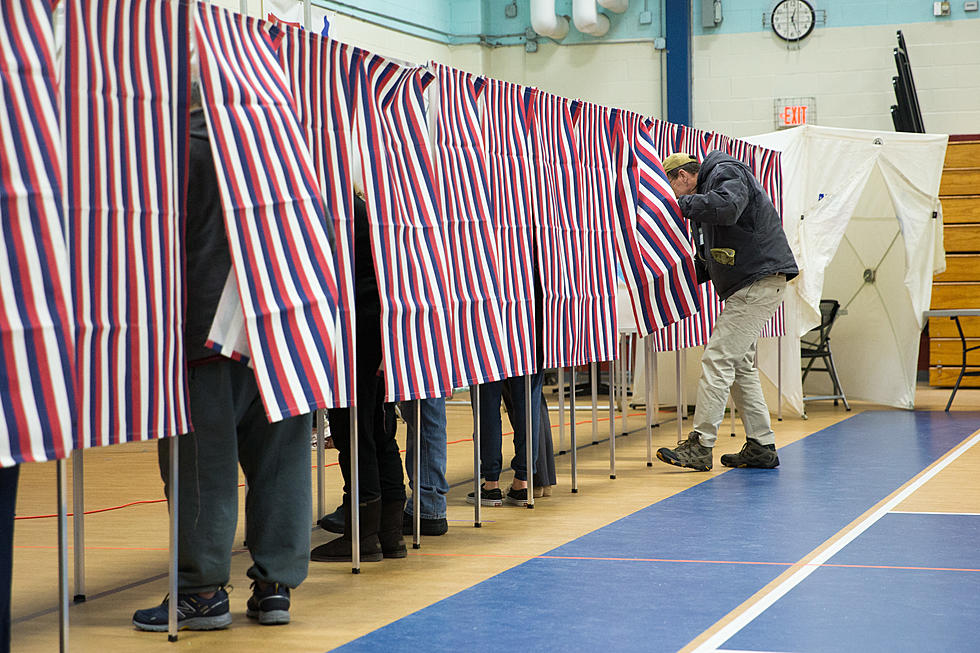 Have No Fear, The First Primary Will Always Be Here, In New Hampshire
Getty Images
When will they learn? And now Nevada, The 'Battle Born' State, is fighting in vain to hold the first presidential primary in the country in 2024. Here's why that's not happening.
It's The Law!
We Granite Staters know that in 2024, the first in the nation primary will be right here, where it belongs!
It's all thanks to a law written by Portsmouth NH native, Jim Splaine in 1975. He was a State Rep at the time and put forth a bill that was ingeniously simple.
Whenever the date of an earlier primary is scheduled for another state, New Hampshire's primary will then be scheduled, one week prior.
End of story.
The last time an attempt to take away New Hampshire's status as 'First In The Nation' happened, it came from the State of Michigan, back in 2008.
Ultimately, New Hampshire had our primary on January 8th that year and over a half million Granite Staters voted proudly and, as I recall, the weather cooperated, despite many people in the national press predicting low turnout due to the conditions.
Now, Nevada has changed their format from a caucus to a primary and appear ready to do all they can to set their date earlier than NH.
I have both watched and read New Hampshire's Secretary Of State Bill Gardner's reactions to this Nevada attempt and his confidence is very reassuring.
It appears New Hampshire is small enough to be flexible with any time constraints and determined enough to pull together quickly to make any necessary adjustments.
Just like we have for the past 100 years!
KEEP READING: Here are the best places to retire in America
10 Things That Every Person From NH Knows
If you are not familiar with beautiful New Hampshire, here are a few things that every person who is from here knows.
More From WSHK-WSAK 102.1 & 105.3 The Shark