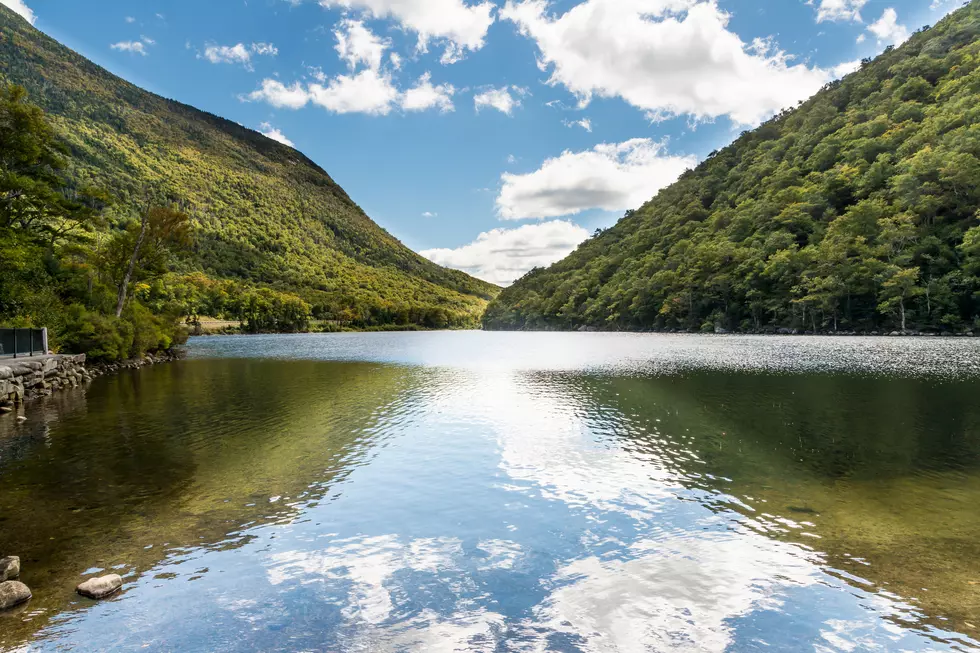 How to Swim Shark Free Guaranteed In New England
Getty Images/iStockphoto
Another weekend, another shark sighting, another beach closing.  According to Sharkivity, the shark sighting app from Atlantic White Conservancy, a Great White was sighted 15 yards offshore and Nauset beach was closed from 10 am to 11 am on Sunday.
So how can you beat the heat and take a nice relaxing swim?
Well, New England is not just beautiful coastline!  This area is filled with beautiful lakes and hidden swimming spots away from the ocean.
According to tripping.com, we have 2 of the best lakes in all of America right here in New England.
Lake Winnipesaukee - Wolfeboro, NH.
Echo Lake - Acadia National Park, ME. (This, by the way, is on my bucket list.)
And according to onlyinyourstate.com, one of the best and most beautiful is the Old Wilton Reservoir in Wilton.  Wilton Reservoir has a lovely waterfall which is a bonus!  Take Rt. 101 in Wilton, head onto the Isaac Frye Highway for about 1.5 miles and once you pass over a stream take a peek for a dirt road to your right.  It's just about a third of a mile walk to peace and relaxation.
Plenty of places here to take a swim and never, ever have to worry about sharks. Now if we lived in Florida, You may wanna invest in a swimming pool. My wife Shawn and my daughter Chelsea found a cheap pool in Walmart.
More From WSHK-WSAK 102.1 & 105.3 The Shark