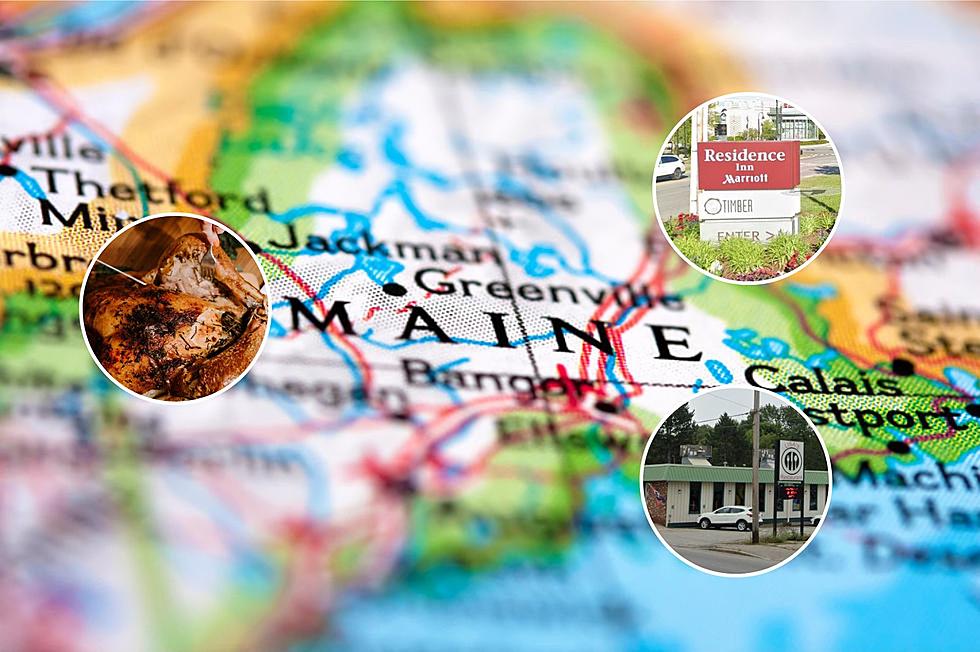 These Maine Restaurants Will Be Open on Thanksgiving in 2023
niklnd / Unsplash / Google Maos / Canva
Traditionally, Thanksgiving is one of those holidays that everyone spends at home.  Businesses are closed, colleges are closed, schools are closed and almost everyone spends the day with their family or friends.
And, usually, the highlight of the day is a big, home-cooked feast of turkey, stuffing, casseroles, mashed potatoes, gravy, and pumpkin pie.  Usually, but not always.
Some people don't really want to spend a large part of the day slaving over a stove in order to cook the perfect meal.  Instead, they want to actually enjoy themselves.
We get that!  That's why we have put together a list of great restaurants that will be open on Thanksgiving.
In some cases, these restaurants will be serving a special Thanksgiving menu or Thanksgiving buffet.  In other cases, they are open with their regular menu.  And some are only open in the morning, so you can get a good breakfast before you head back home to the kitchen or to play in that family football game.
Maine Restaurants Open For Thanksgiving In 2023
Looking for a place to have Thanksgiving dinner? Check out these great Maine restaurants open on Thanksgiving.
We tried to make sure we featured a few restaurants from each part of the state, like Lisa's Restaurant and the Cloud 9 from Augusta, Timber Kitchen in Bangor, Saltwater Grille in South Portland, M K Kitchen in Biddeford, the Samoset Resort in Rockport, Dysart's Truck Stop in Hermon, etc.
So, what else needs to be on our list?  We are pretty sure that we missed at least a few restaurants that will be open on  Let us know by sending us a message inside our app.
9 Maine Restaurants Guy Fieri Needs To Visit
More From WSHK-WSAK 102.1 & 105.3 The Shark