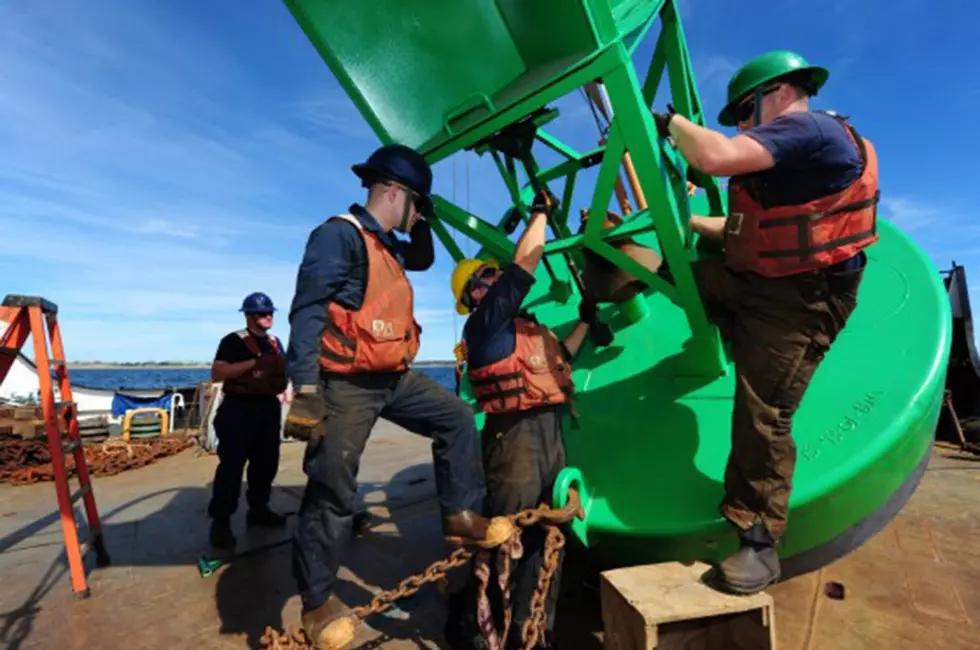 The Coast Guard Needs Help Finding Buoy Bells That Were Stolen Off the Maine Coast
U.S. Coast Guard photo by Petty Officer 3rd Class MyeongHi Clegg
According to WGME in Portland, thieves have been stealing the sound devices from the buoys off the Maine coast for the past few months.  These devices warn boaters of obstacles when there's poor visibility conditions.
It's a federal offense to mess with these navigation systems, with fines of up to $25,000 per day or a year in prison, says WGME.
According to the WGME article, If anyone has any information about the stolen buoy bells, please contact Sector Northern New England command center at (207) 767-0303.
If you know anything, please get in touch.  It could save lives!
I wish that whales had alarms on them to keep them out of harms way.  I remember being in the Bahamas on a "booze cruise" and all of a sudden, the boat stopped.  We hit a whale!  I thought for sure I'd be floating on a random door telling my husband floating in the water that "I'd never let go!"  Luckily, the engines started back up again and we were on our way.  It was really scary for me, but in comparison to the whale's surprise, it was nothing!
More From WSHK-WSAK 102.1 & 105.3 The Shark