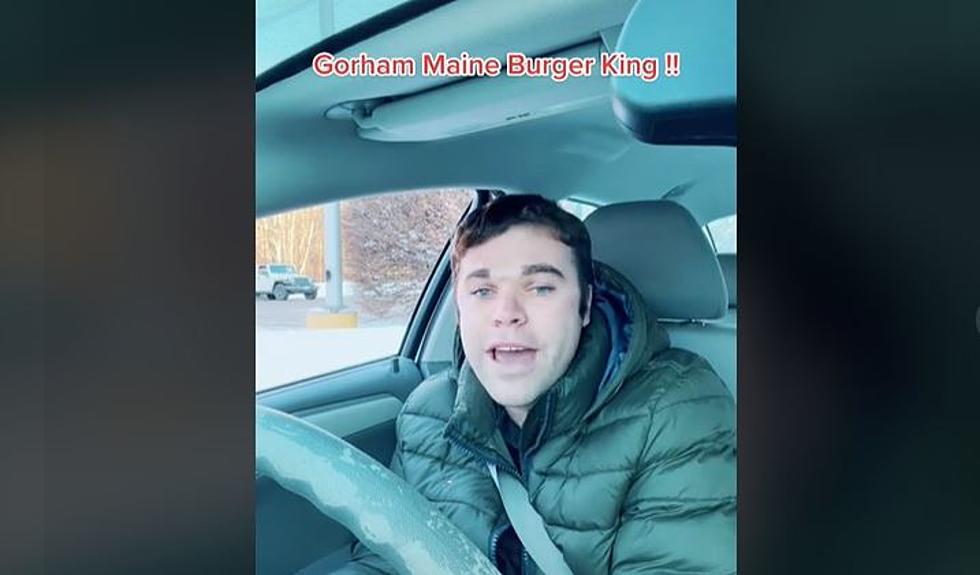 Mainer Orders Lunch at Gorham Drive-Thru as Shaggy and Scooby-Doo
ErictanKelley TikTok
Eric Kelley has been doing voices since he was a kid, and this Burger King loved it!
When you've got a hankering for the Impossible Whopper, you could just order that with a large fry. Or you could make the drive-thru dude's entire day by ordering it as Shaggy and Scooby-Doo.
Eric, a 29-year-old out of South Portland has been doing voices forever.
It all started when he was a little kid. He used to watch a lot of Full House. One of his favorite characters on that show was Dave Coulier who played Uncle Joey. He was the clown of the family who always did the funniest voices you could ever think of.
He also loves Jim Carrey and Robin Williams. Robin Williams was his favorite as far as voices. He had at least 100 of them. All three were inspirations that have led Eric to want to do more voice acting.
Right now he works at the USM Portland campus entertaining fellow employees and students with his funny voices. It's fun, but he would like to make it big. His dream job would be to work for Disney or Pixar as a professional voice actor or someday to be in a Hollywood film as an actor. Especially working with either Jim Carey or Dave Coulier. He's just waiting for that big discovery.
Go get 'em, Shaggy! With Scooby-Doo in your pocket, along with all the other characters you can pull out, Hollywood can't be that far away.
LOOK: TV Locations in Every State
ALSO SEE: 30 Most Decade-Defining Memes
More From WSHK-WSAK 102.1 & 105.3 The Shark