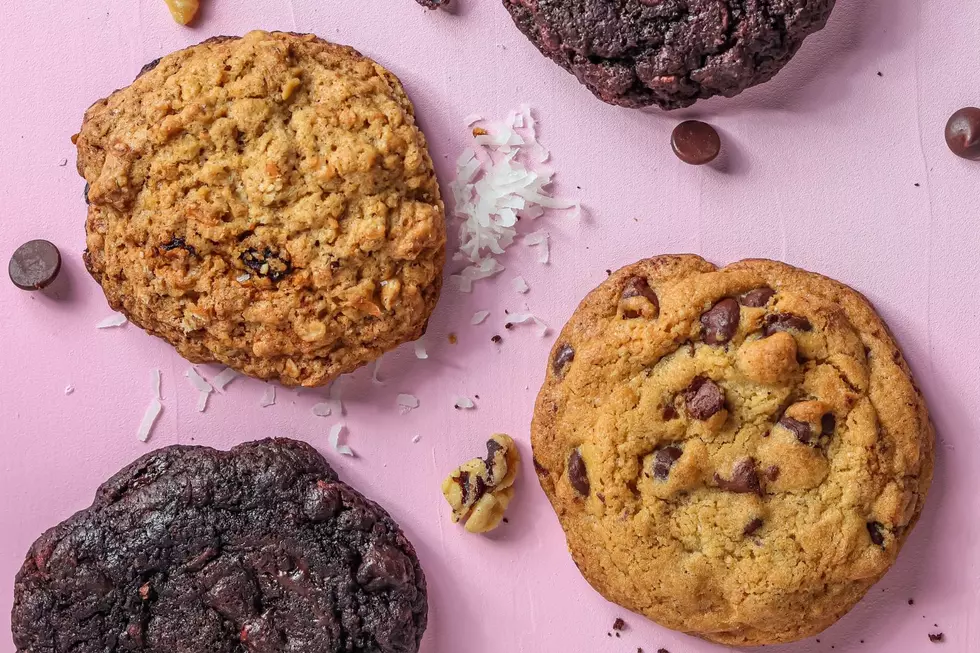 New England, This is Where You Can Find Some of the Best Cookies
Julissa Capdevilla via Unsplash
Editor's note: This article was written by a Townsquare Media Northern New England contributor and may contain the individual's views, opinions, or personal experiences.
Be honest, who doesn't love a perfect cookie? You know, the one that is slightly crispy on the outside and is soft and chewy in the middle. Unless you absolutely hate cookies, the answer is "no one."
I personally cannot resist a good cookie not to mention, going to college near Boston's North End, I had many delicious cookies. I used to walk to the North End every week to get some amazing pastries. I honestly think people at Mike's Pastry thought I was crazy when I would go in and order a bunch of peanut butter crunch cookies (peanut butter cookies, covered in peanut butter, and topped with coconut and chocolate drizzle). The North End is home to many delicious bakeries (not just Mike's) Bova and Modern, just to name a few.
Whether you like classics, such as chocolate chip or oatmeal raisin, or something a bit more adventurous, there are so many places that you can try out.
Now, of course, there are many great places to get cookies all around New England, and Love Food set out to find some of the tastiest cookies from every U.S. state.
I know we don't care about every state, so let's dig into where you Love Food says that we can get some of the best cookies in Maine, New Hampshire, and Massachusetts.
Maine
According to Love Food, the best cookie in Maine is the chocolate chip cookie at Standard Baking Co. in Portland. "Made with organic, locally grown ingredients (including flour), the chocolate chip cookies at Standard Baking Co. are simply unforgettable, according to customers. The family-owned bakery dishes out fresh batches every day and the cookies are at once crispy and gooey, and sweet and salty."
New Hampshire
Elephantine Bakery located in Portsmouth offers a delicious chocolate chip cookie according to Love Food. "The chocolate chip cookie is a customer favorite. The big, palm-sized cookies are perfectly crispy around the edges and soft and crumbly in the middle. Some reviewers say they taste even better than homemade."
Massachusetts
Located in Boston, Blunch holds the best cookie in the state according to Love Food. They claim that their triple chocolate chip cookie is a must-try. "Blunch is best for incredible, classic chocolate chip cookies. The thick cookies are loaded with massive chocolate chunks – perfect for those with a serious sweet tooth."
It seems that New England is the place to go if you are craving a chocolate chip cookie. Do you agree with Love Food's choices?
Your Picks For the Best French Fries in New Hampshire
25 Gas Stations in Maine and NH With the Best Grab and Go Food
More From WSHK-WSAK 102.1 & 105.3 The Shark