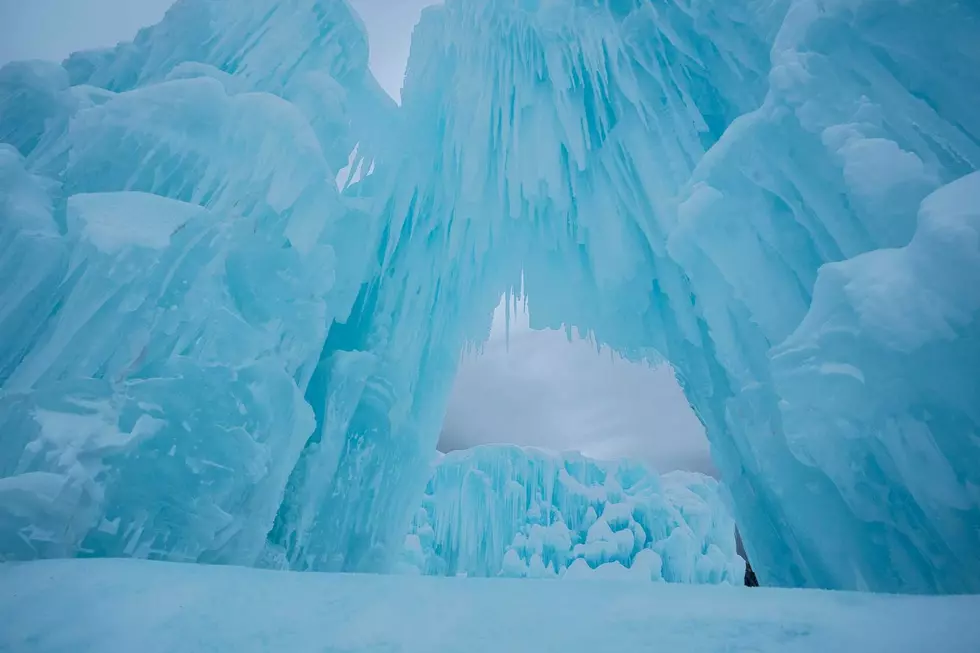 New Hampshire Ice Castles Has a New Opening Date for 2023
Ice Castles via Facebook
It's that magical dream adorned by so many, including Oprah, who touts about it as well.  Whether it's annual visits with friends, traditional family outings, that place you've been meaning to visit, or a must to show off to out of town guests, everyone knows about the Ice Castles. Now, drum roll please, after scheduling an opening date later than normal, then cancelling that opening day, a new date is now official, so get those calendars ready.
According to the Ice Castles Facebook page, that slated opening of Thursday, January 19, that wasn't because of our too warm of weather so far for the winter season, is now officially set. Get ready for the ice slides, crawl spaces, illuminated fountains, an ice bar with adult beverages, horse-drawn sleigh rides, ice sculpture garden, and the fairy village.
Since Mother Nature is finally cooperating, New Hampshire's Ice Castles in North Woodstock, New Hampshire, is open for the winter season on Friday, January 27.
The opening dates are always tentative anyway, because building the ice castles is a miraculous, beautiful undertaking in itself. As we know, cold weather is a key source to making the New Hampshire ice castles glisten and gleam in all their glory.
The Ice Castles told NBC Boston that the plan was to open by the end of January and sure enough, they met this new deadline with the help of Mother Nature.  Of course, the Ice Castles says that if you can't reschedule any date previous to this new January 27 opening, then you can get a refund.
With nearly 8000 likes, loves, and comments in total, we clearly relish in our Ice Castles winter fix.
Now let's all celebrate the New Hampshire Ice Castle's 10th Anniversary, which includes a bar this year.
Get your tickets here.
Amazing Theme Park Rides Based on Movies That Were Never Built
10 TV Actors Who Were Replaced For Controversial Reasons
These actors were replaced from hit shows under clouds of controversy.
More From WSHK-WSAK 102.1 & 105.3 The Shark