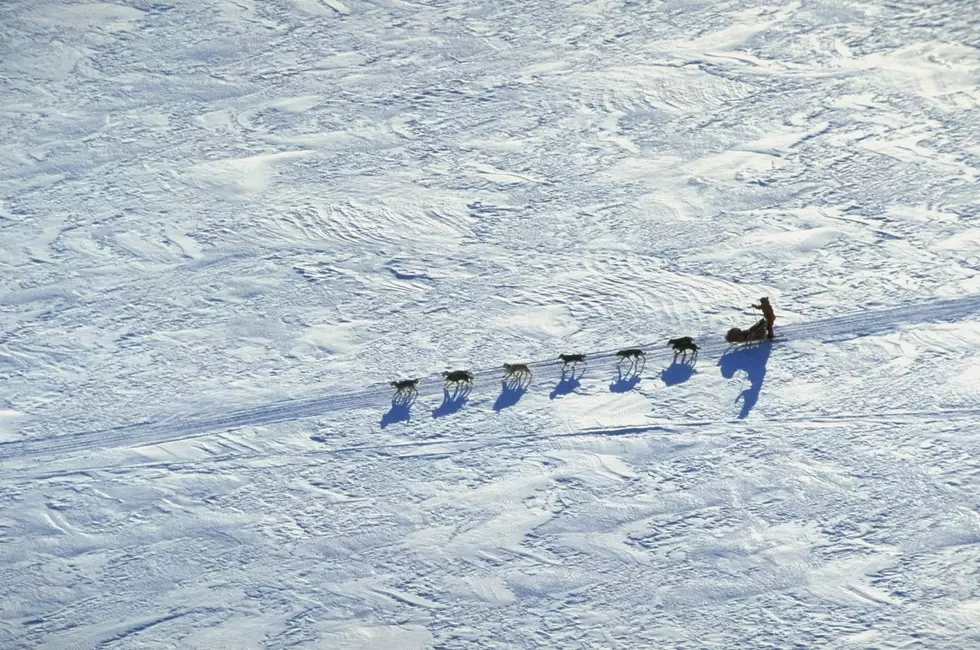 NH Native and Iditarod Icon Aliy Zirkle Injured
Getty Images
Troubling news out of Rohn, Alaska, concerning Aliy Zirkle, the NH-born Iditarod runner who had been competing in the final race of her illustrious career.
According to WMUR-TV, she was injured when entering a checkpoint yesterday and had to be flown to a hospital.
Zirkle was born in Manchester, NH, in 1970 and began working with sled dogs shortly after moving to Alaska at the age of twenty.
She first raced professionally in 1998 in 'The Toughest Race In The World', The Yukon Quest. This is a ONE THOUSAND MILE dogsled race throughout Alaska enduring the harshest Winter conditions imaginable.
Just two years later, she became the first woman to win this race, completing it in just under 11 days.
The Iditarod has always eluded her and she has just missed winning it several times. Through the three year stretch from 2012 through 2014, she came in second.
This year was to be her 21st and final attempt to win the Iditarod and I'm sure she never expected it to end like this.
Details are still sketchy at this moment but apparently this injury took place when entering a checkpoint which, if you're familiar with this sport, is a fortunate thing.
These sleds go though some of the most remote areas during sub-zero temperatures.
Even with the technological advantages that we have today, if she was injured halfway between checkpoints, it could have been hours before she received medical attention.
According to the latest reports, she is in stable condition and being taken care of at a hospital in Anchorage and her sled dogs are being properly looked after by officials. They will be flown to visit her soon.
Get well Aliy! You've always made NH proud!
KEEP LOOKING: See What 50 of America's Most 'Pupular' Dog Breeds Look Like as Puppies
These 15 Photos of Gunstock at Night Will Make You Want to Night Ski
More From WSHK-WSAK 102.1 & 105.3 The Shark