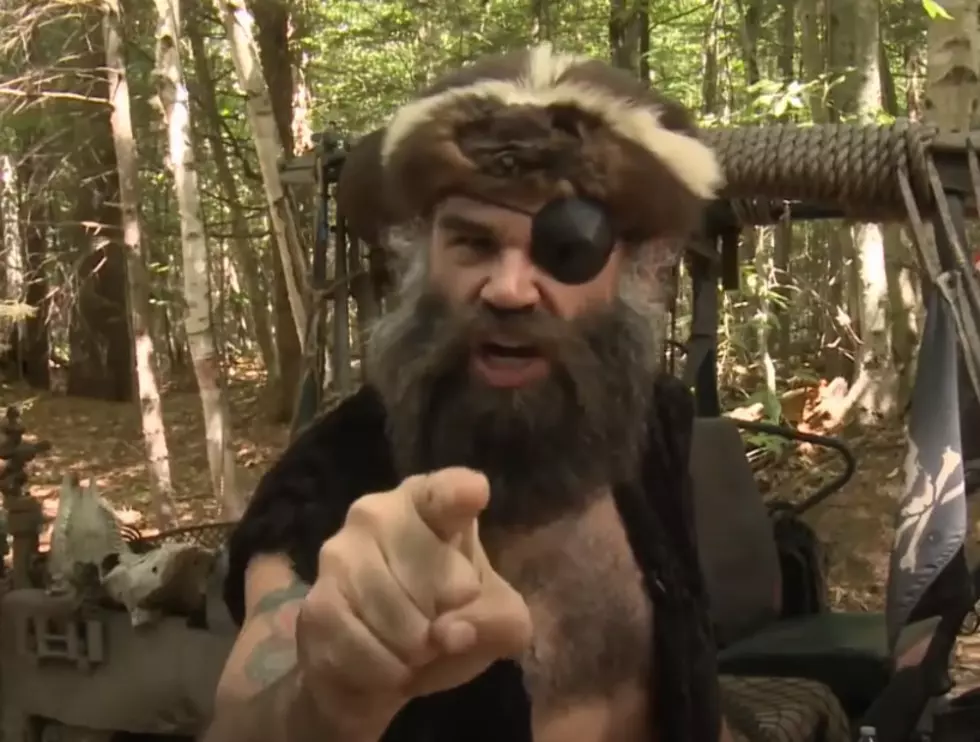 NH's Wolfman Is A Granite State Treasure
YouTube VIA WMUR-TV
Have you ever trespassed on the claim of this 'Old Goat'? When it comes to NH Legends, The Wolfman is the greatest of all time! This in-depth WMUR-TV interview is hilarious.
If you've ever taken a ride on the rails of the White Mountain Central Railroad, you know all too well of the very frightening tactics of the most territorial boogie man in NH.
The train at Clark's Trading Post in Lincoln has been infuriating 'The Wolfman' since 1973!
One my earliest memories was being cautiously amused by this character when I was four or five years old. I lucked out and he didn't really focus on my rail car. I think if I got face to face with him like the kid on the Chronicle piece above, I'd still be trembling.
How many jobs can you have where you scare children, shoot shotguns off and yell at people and STILL have your job?- Tory Martin (One of many Wolfmen)
I was surprised to learn that there are multiple Wolfmen but if you think about the busy summer schedule, it makes sense.
What's more, I had no clue that his territorial rage was based solely on his 'Unobtainium' mine. Yet another tragic story of greed. Can you imagine spending 46 years screaming at families over something that isn't even on the periodic table of elements?
I must admit, it's been about 35 years since I've seen him but whenever I'm down a back road and see huge DO NOT TRESPASS signs on some shack, I still yell 'SCRAM YOU OLD GOAT!' just for an extra protective measure.
KEEP READING: Scroll to see what the big headlines were the year you were born
More From WSHK-WSAK 102.1 & 105.3 The Shark