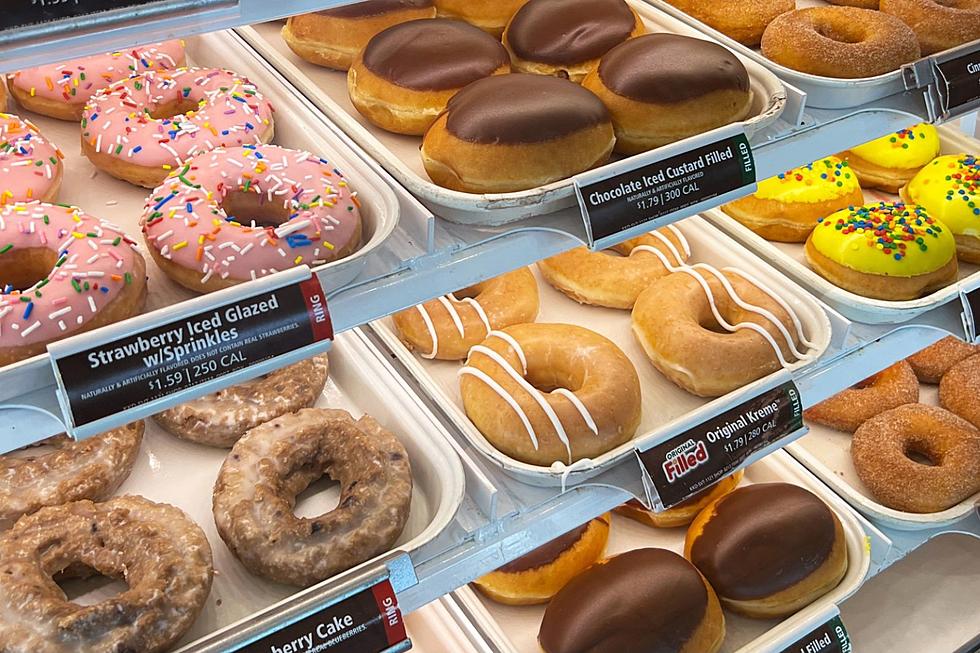 No Krispy Kreme in New Hampshire or Maine, but the Closest One Isn't Crazy Far
Krispy Kreme Doughnuts via Facebook
Unless you live under a rock, you've probably heard people rave about how awesome Krispy Kreme is.
Although there aren't any locations in New Hampshire or Maine, you likely know of the popular donut company and coffeehouse chain, which has strived for over 80 years to "make the most awesome doughnuts on the planet every single day," according to their website.
Just look at these scrumptious works of art. Get in my belly, please and thank you.
At the time of this writing, there are over 350 Krispy Kreme locations in the United States, according to ScrapeHero. Talk about a testament to the delicious baked confections these folks create. Who's to say why there isn't a Krispy Kreme in New Hampshire or Maine, but one thing's for sure: it would certainly be well-received if it made its way to Northern New England.
In the meantime, if you're hoping to try some Krispy Kreme donuts for yourself, you may have a road trip in your future. But where's the nearest location?
A quick Google search revealed that for Granite and Pine Tree Staters looking to get their Krispy Kreme fix, they'll have to go down to Montville, Connecticut. There, a Krispy Kreme sits "along the Riverview Garage connector to Casino of the Earth." And get this: not only can you purchase donuts at this location, but watch them as they're made. How cool is that?
To learn more about the Montville Krispy Kreme, click here. In the meantime, here's where you can find some of the best donuts in New Hampshire.
20 of the Best Places in New England to Get Apple Cider Donuts
Fall in New England is here and so are the Cider Donuts! Try one of the 20 best places to get your warm and fresh cider donuts in New England.
25 of the Best Bakeries in New Hampshire
More From WSHK-WSAK 102.1 & 105.3 The Shark