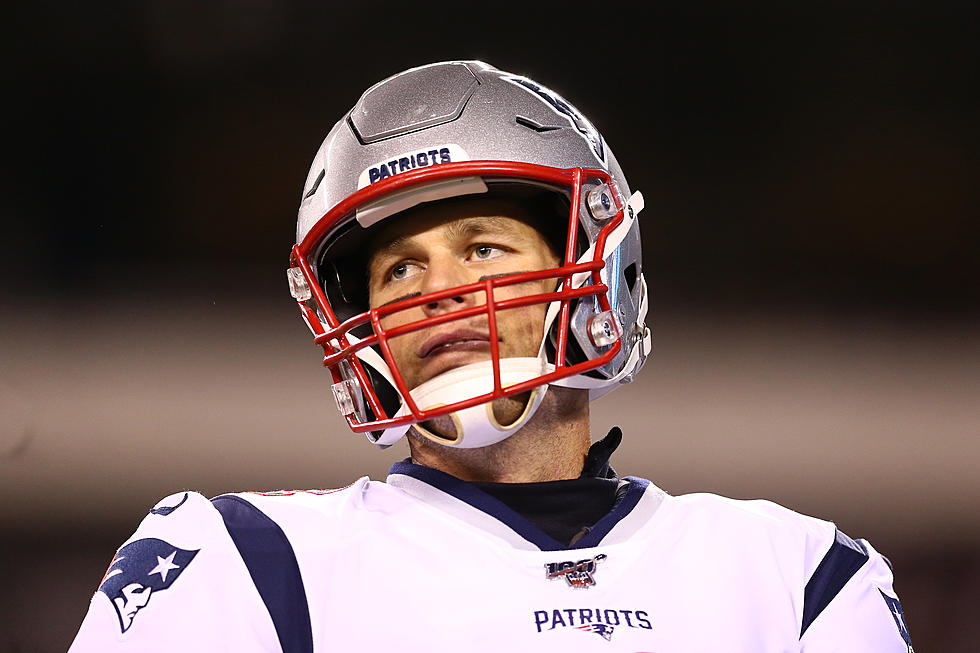 Patriots' Problems Are Laughable Compared to 1990 Team
Getty Images
Look at how miserable Tom Brady appears to be in this photo from last night. His mood DID NOT improve at all at his press conference. I'm here to calm everybody down (including TB12) with a walk down memory lane.
The 1990 New England Patriots were 1-15.
One win and FIFTEEN losses.
Their new Head Coach was a man named Rod Rust (who passed away last year at the age of 90) and sadly this season is always called "The Rod Rust Season". As you can guess, he was fired at the end of it.
I can remember Pats QB Steve Grogan battling Dan Marino down to the final seconds of their season opener. This was followed by a road victory against the Colts the next week and I remember saying to my Grandfather 'Maybe this Rust guy is starting to turn this thing around.'
No.
What followed was three and a half months of blowouts with guys named Wilson and Hodson at the reins. Grogan was suffering through all sorts of injuries at the end of his impressive NFL career, the 4 starts that he made in 1990 would be his last.
So, if you find yourself whining about the Pats current offensive woes during this 9-1 stretch, (in which they're defending yet another Super Bowl Championship?) just take a look at some of the hideousness on the videos below.
More From WSHK-WSAK 102.1 & 105.3 The Shark