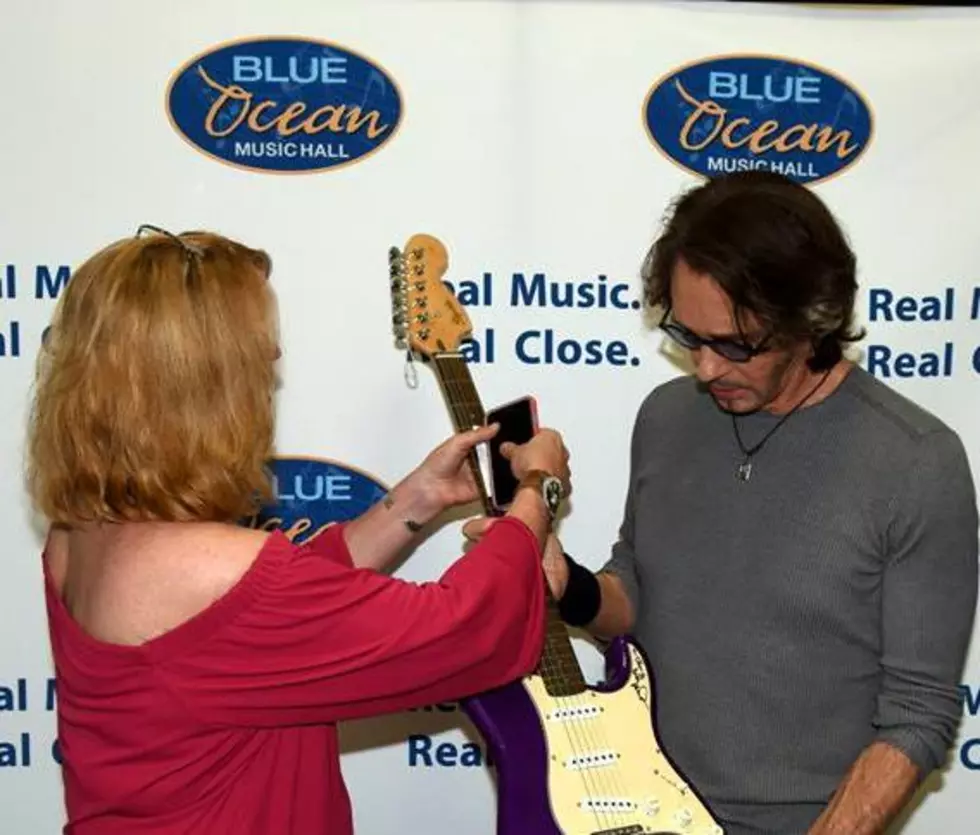 Here's What Happened When Rick Springfield Came to Play at the Blue Ocean Music Hall in Massachusetts
Blue Ocean Hall via Facebook
Last night, Rick Springfield played at the Blue Ocean Music Hall in Salisbury and I had the opportunity to meet him face to face to sign a guitar.  We have plans for that guitar.  Big plans, but more on that later.
I love the Blue Ocean Music Hall.  The venue is RIGHT ON the water.  I mean, LOOK at the picture below.  It's the view from the venue.  I could stay there all day / night.  They serve food and drinks too!  All I would need is a bed to curl up in and I'd be set to stay for a few days.  They might kick me out, but I'd be happy until then.
The acts they get are amazing too!  Here's a view as we waiting for Rick to come on stage:
Rick did an unplugged show with a lot of cool guitars and all the toys that go with them.  Such a big sound for one guy and all his gear!  He did a mash-up of songs along with his biggest hit, Jessie's Girl, Tommy Tutone's 867-5309 and Bowling for Soup's, Stacy's Mom.  The crowd loved all of it and sang along.
The opening duo was from L.A., Dauzat St. Marie.  I wanted to wrap myself up in her voice like a warm blanket on a cool summer night.  Beautiful songwriters.
Thank you to the great staff at the Blue Ocean Music Hall.  I'll see you all again soon!
More From WSHK-WSAK 102.1 & 105.3 The Shark