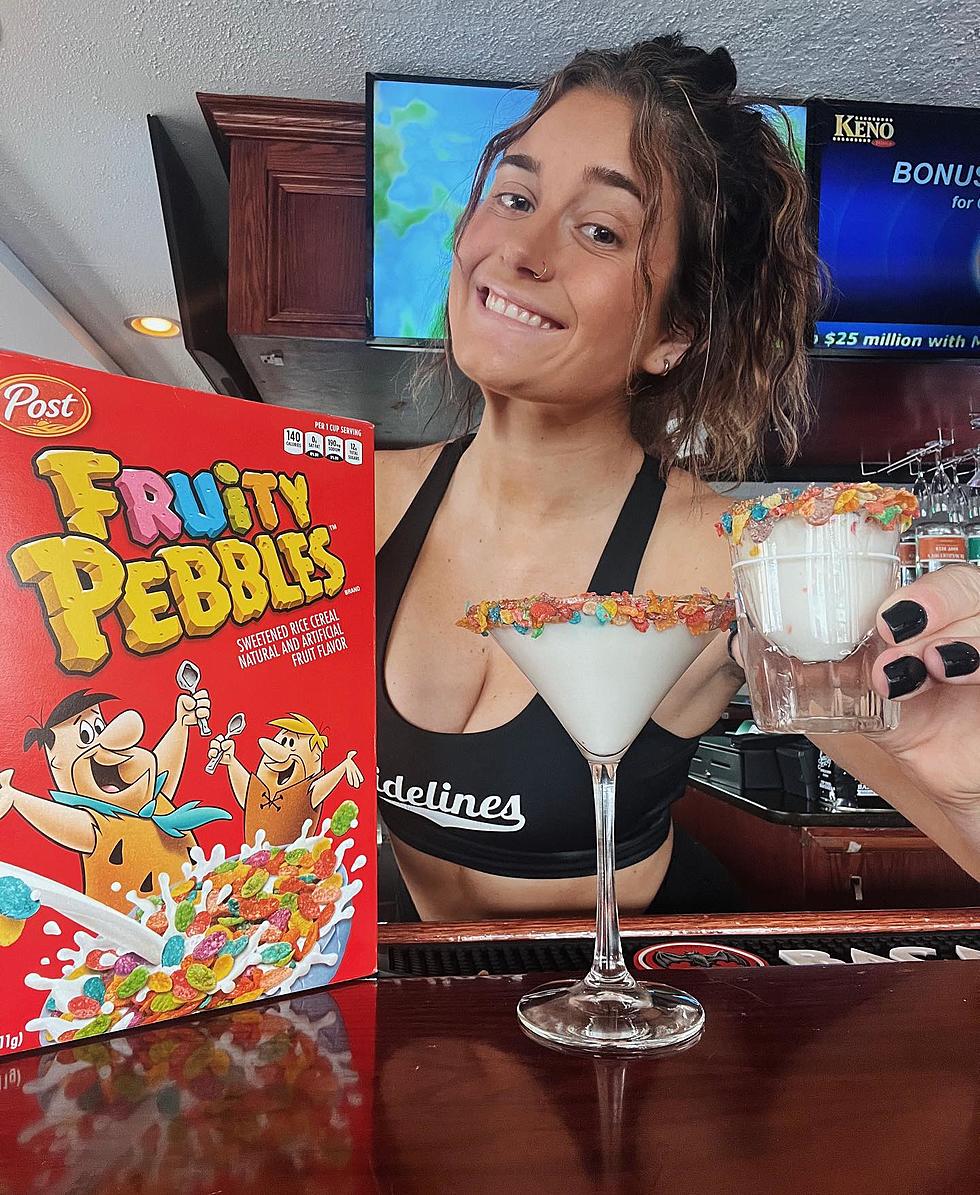 Massachusetts Bar is Famous for Their Adult Slush Puppies, Adult Juice Pouches, and More Crazy Cocktails
Sidelines, via Facebook
Have you ever been to or heard of Sidelines Sports Bar in Salem, Massachusetts?
The place is pretty cool. From their website:
Welcome to Sidelines Sports Bar & Grill, where we roll out daily specials, mouth-watering wings, and an unlimited supply of ice-cold beer and premium spirits. Located just steps from Salem State University, be sure to stop in to check out our new look and catch any sporting event you can imagine. With 40+ Large HD TV's everywhere, including 5 outdoor TV's on our heated year round patio, you won't miss any of the action of your favorite team.
But all sports bars have dozens of TVs, cold beer, and wings. What is so special about Sidelines?
I'll tell ya...the DAMN COCKTAILS.
They have wild cocktails here that look and sound so good. For example, you can get an adult slush puppy at this place.
Remember the good ole days biking to 7-11 or Cumberland Farms, grabbing a slushie, and slurping that thing down before returning for curfew?
Well, the nostalgia is back, but this time it is boozy.
After slugging a slush puppy, you can try one of their other wild cocktails like this Fruity Pebbles martini OR the Fruity Pebbles shooter.
But wait, there's more.
Again, this brings back nostalgia. Remember the juice pouch days? I'm talking Capri Sun juice "boxes", aka pouches.
Well, Sidelines has that, too. This is their "pink daddy", or a pouch of Pink Whitney vodka and some kind of mixer.
For more crazy cocktails, head on over to Sidelines Sports Bar at 105 Canal Street in Salem, Massachusetts.
Want an Espresso Martini? Here's 14 of the Best Places in New Hampshire to Get One
Below are the best 14 places to get an espresso martini in New Hampshire.
50+ of the Best Massachusetts Bars and Nightclubs That have Closed
Below are over 50 of the best bars that have come and gone in Massachusetts. They may be closed, but the blurry, drunken nights, will be somewhat remembered forever.
More From WSHK-WSAK 102.1 & 105.3 The Shark