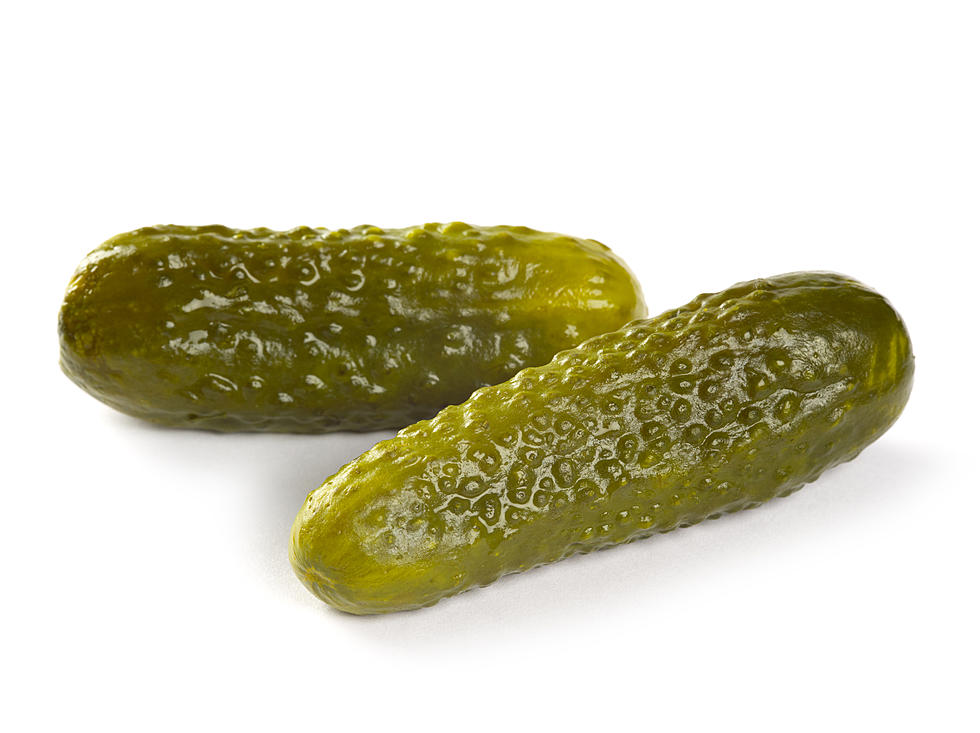 Secret New England Pickle Test?
Getty Images/iStockphoto
The rest of the country will now be seeing a snack product that was tested in New England last year and you may have participated in it without knowing.
The verbiage of my intro sounds awful troubling, I didn't mean to cause you any alarm or give you the impression that you may be eligible for some sort of malpractice litigation payment.
It's all about Tangy Pickle Doritos!
Remember last summer when I told you that they were available?
Little did I know that it was some sort of a beta test, but for nacho chips, not micro chips. (Sorry, that was an attempt at tech humor)
Well, sure enough, New Englanders must have scarfed them down in record numbers.
Currently the rest of the United States is in amazement discovering the bright green packaging and pucker inducing taste of this product in their grocery stores.
I'm a little nervous that the flavor that we've been accustomed to since the Scarborough Maine based Humpty Dumpty chips put forth their 'Dill Pickle Chips' in the early 1980's, won't be as popular to the taste buds of the Great American Public.
It won't be a total loss for Frito Lay, because they sell them by the metric ton north of the border in Canada. But, since I was one of the many here in New England to enjoy multiple bags of TPD's, I feel partly invested in their success.
Can you imagine if they become the next 'Spicy Sweet Chili' or 'Blazin Buffalo Ranch'? If they become as popular as 'Cool Ranch'? I may never stop bragging about how influential I was in their development!
KEEP LOOKING: See What 50 of America's Most 'Pupular' Dog Breeds Look Like as Puppies
More From WSHK-WSAK 102.1 & 105.3 The Shark