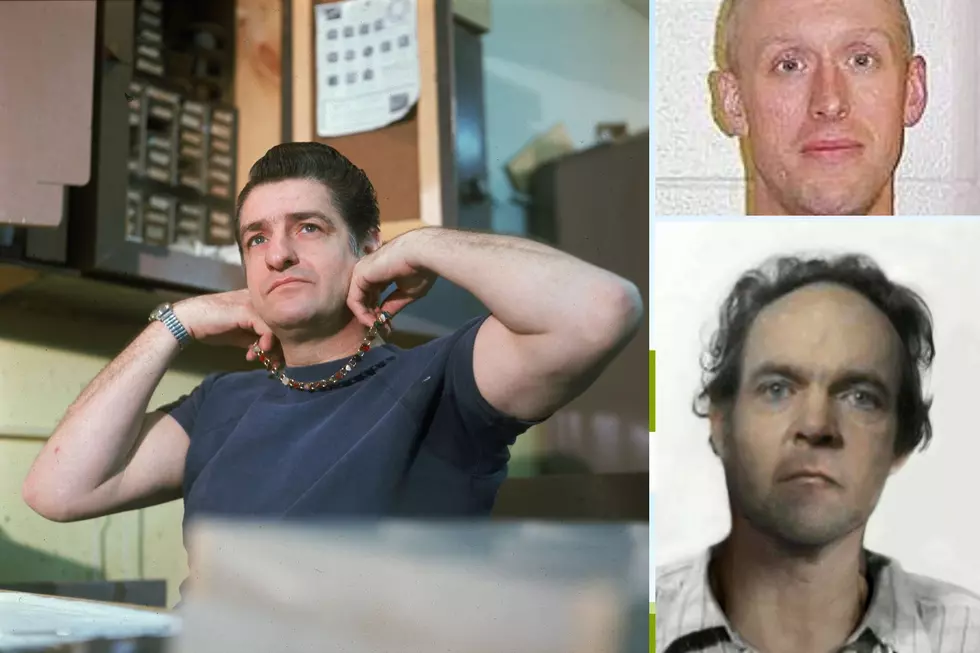 Serial Killers on TV Always Fascinate, but How Many Has New England Had?
Getty Images/Maine State Police/The Savvy Sleuths Cafe via Facebook
Most of us addictively watch crime shows and movies about serial killers. The latest on Netflix called "Dahmer" is just one of many series' that have captured our attention.
Even though we've already seen shows and movies about such savage murderers, we watch the latest that comes out.
So, where is New England on serial killings?
First of all, according to World Population Review, a serial killer is a person who murders two or more people in separate events. The FBI differentiates serial killing from mass murder or spree killings by the presence of a cooling-off period between victims.
World Population Review adds that serial killings account for less than 1% of total homicides, with the highest total between 1970 and 2000 when 70% of recorded serial murders occurred.
MASSACHUSETTS:
The Boston Strangler is the most well-known.  The Commonwealth also had The New Bedford Highway Killer, The Giggler, Alfred Gaynor, and the Cape Cod Vampire.  Click here to learn more from Wicked Local.  World Population Review says The Bay state sits at the 21 for the most victims in the country.
NEW HAMPSHIRE:
The Chameleon Killer, otherwise known as Terry Peder Rasmussen, is the most notorious.  ABC News has more on him.  The Granite State is 47th on the list for most victims according to World Population Review.
MAINE:
Christian Charles Nielson is the most notorious here, and Murderpedia has more information on his terror.  Maine is 43rd on the list, with the most victims from World Population Review.
Vermont ranks last on the list, with Rhode Island at #45 and Connecticut at #30, according to World Population Review.
These Are 10 of the Best Wineries in New Hampshire
These 20 Kid-Friendly Restaurants in New Hampshire Are Perfect for a Family Meal Out
More From WSHK-WSAK 102.1 & 105.3 The Shark