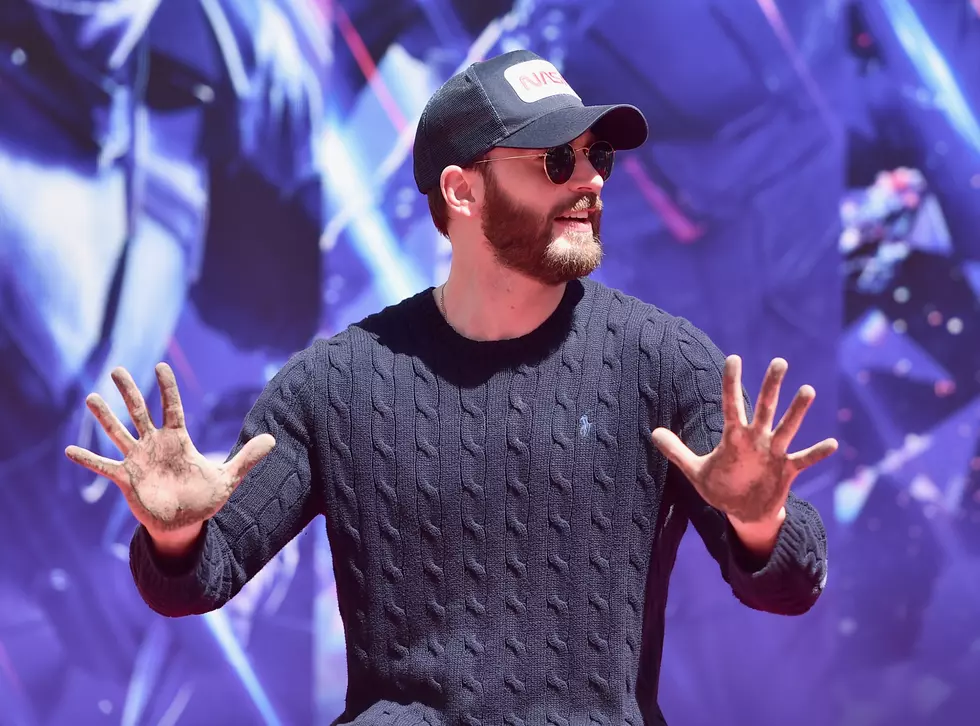 Sudbury, MA, Native, Captain America, Chris Evans Returns Home This Weekend
Photo: Alberto E. Rodriguez/Getty Images for Disney
This past Saturday, according to a report from Nerds & Beyond.com, Sudbury, Massachusetts, native Chris Evans came back home to dedicate the new location for his Mom's theater, The Concord Youth Theater, on Church Street in West Concord, MA.
According to the report, Concord Youth Theater helped make Captain America who he is.  Chris' love of acting developed in many CYT productions as a teenager.  His Mother, Lisa Evans, is the Artistic Director of the organization.
Chris and his family opened the new permanent venue on Saturday to officially open the doors at the new location, according to Nerds & Beyond.com, and Chris did the honors of cutting the ribbon before he headed inside to take a tour of the new place.
CYT is a nonprofit organization dedicated to providing access to theater for local youth and their families.
Chris has a new film "Knives Out" beginning next month, opening on November 27.  Although he's taken other roles, he'll always be Captain America to me!
More From WSHK-WSAK 102.1 & 105.3 The Shark