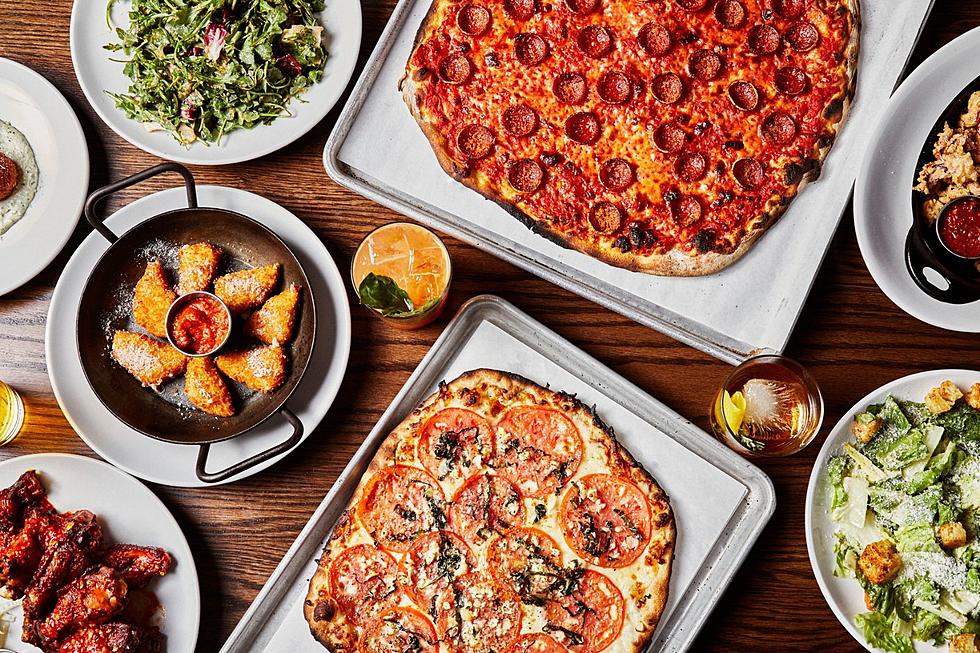 Ranked Best Pizza in New England is Opening 2 New Locations in Massachusetts
Sally's Apizza via Facebook
There's nothing like finding that favorite pizza place, style of pizza, or both.  I mean, who doesn't like to mix it up a bit with favorite foods, and we know pizza is definitely in the top five for most humans.
Get ready for this pizza that's only in Connecticut for now, but will soon hit Boston twice. It's consistently getting top billing as one of the best pizzas in the country, and no, it's not New York style.  I'm sure you've heard of New Haven style or Connecticut style pizza.  If you haven't, then no biggie, as it's a specialty that took off with a cult following.  So, allow me to welcome you to ultimate deliciousness, and yes, I'm a fan.
Here's the lowdown, pizza lovers: although there are several New Haven or Connecticut style pizza places, it's Sally's Apizza that's not only expanding in Connecticut, but opening new restaurants in the Seaport District of Boston as well as Woburn, according to Boston.com.
Founded in 1938, Sally's is known for its hand-crafted, authentic New Haven pizza with a sweet and tangy tomato sauce. They're light on cheese (unless you want more), and it's char is iconic and one of its most identifiable aspects.  According to Boston.com, the two Boston area restaurants will have specialty pies as well as the classics, including white potato and rosemary, plus the original New Haven OG that is the clam pie.
[PICTURES] Exquisite $25M Oceanfront Estate Stands in the Heart of the New Hampshire Seacoast
Get Ready for a Cozy New England Fall With These Must-Have Seasonal Decorations
More From WSHK-WSAK 102.1 & 105.3 The Shark