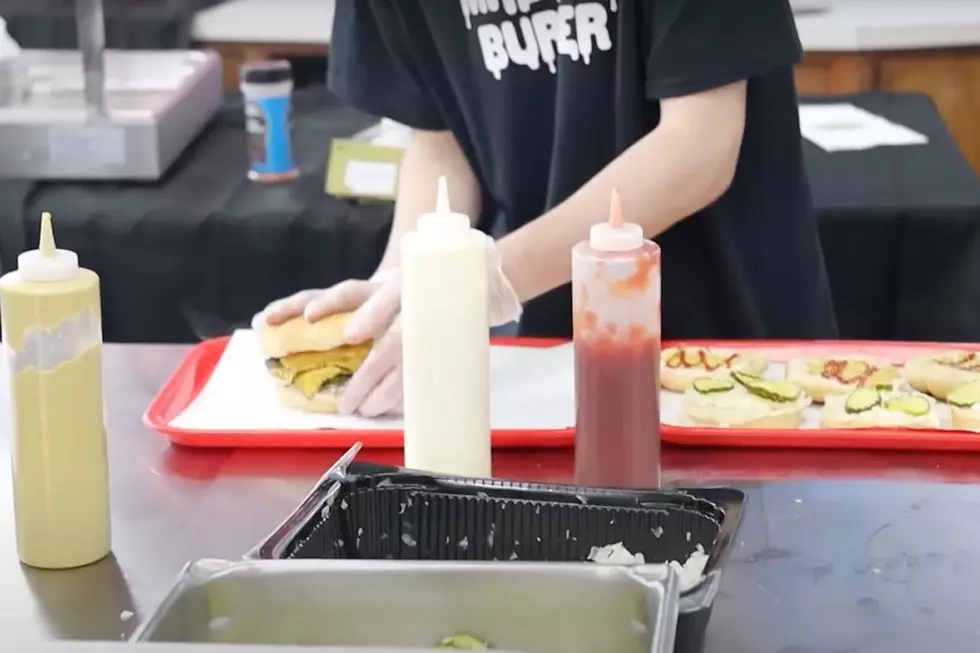 There's a Phantom Restaurant in Scarborough, Maine Cooked Up By a YouTube Sensation
Youtube via MrBeast
As if there isn't enough competition in the Portland area when it comes to restaurants, how about adding another possibility into the mix. Ordering food from a restaurant that doesn't actually exist and getting it delivered to your doorstep. Does that sound confusing? Yes. But it's a legit thing as a virtual burger chain has popped up in the Maine Mall area and it's leaving some customers dumbfounded.
It's Called MrBeast Burgers and it's a Nationwide Chain
Consistent viewers of YouTube are quite familiar with Jimmy Donaldson aka MrBeast, whose YouTube channel is one of the most subscribed to on the platform. His channel has taken on many different forms, from charitable actions to survival videos but eventually Donaldson found a love and passion for food. He launched a partnership with a company called Virtual Dining Concepts and MrBeast Burgers officially came to life but in a very unique way.
There Isn't A Physical Location of MrBeast Burger
Instead of being a brick-and-mortar restaurant you can drive to and order from, every transaction takes place through an app. You can order directly from the MrBeast app or through other food delivery services. MrBeast Burger hadn't been an option for people in Maine until recently, with availability now in and around Scarborough.
How Do I Get Real Food If the Restaurant Doesn't Exist?
While MrBeast Burger is a virtual restaurant, the food you get is real. The concept has existing restaurants receive product from MrBeast Burger and prepare their menu at the existing restaurant. In the case of the Scarborough location, a quick Google search will show that all MrBeast Burger menu items are being prepared at the Red Robin location near Walmart.
---
20 of the Most Popular Chain Restaurants That Maine Doesn't Have
From popular buffets to trendy burger and chicken joints, here are 20 of the most chain restaurants that don't exist in Maine
LOOK: Food history from the year you were born
From product innovations to major recalls,
Stacker
researched what happened in food history every year since 1921, according to news and government sources.
More From WSHK-WSAK 102.1 & 105.3 The Shark