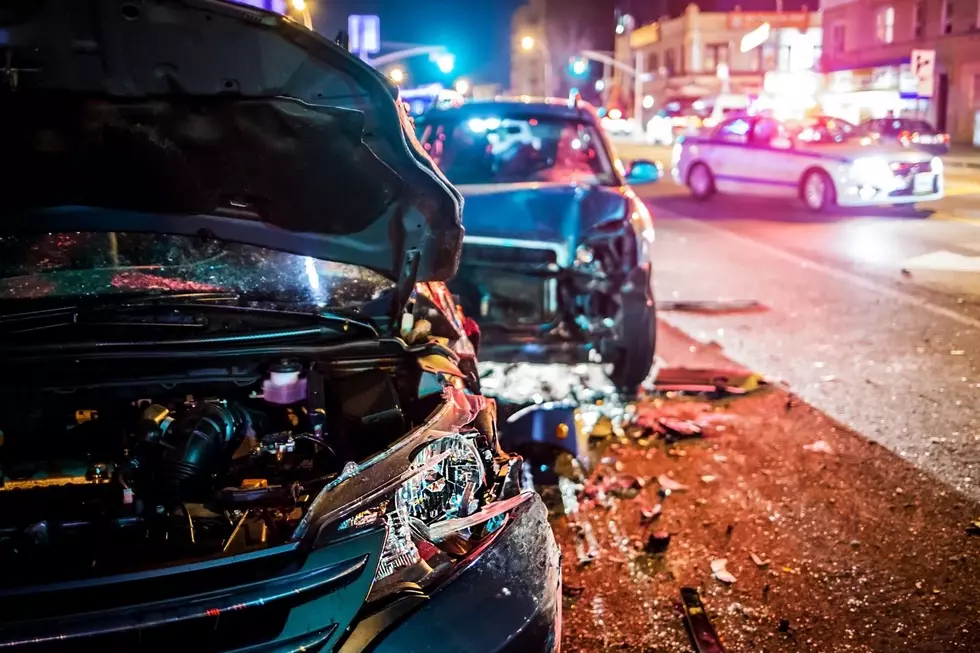 Driver Alert: The Most Dangerous Intersections in New Hampshire
Getty Images/iStockphoto
We all have the intersections we dread for one reason or another.  Maybe it's because the light goes from green to yellow to red so quickly, or it takes forever to change. Sometimes it's because the intersection is always crowded and busy except at three in the morning, or it's just plain confusing and unorganized.
These intersections cause us stress or anxiety, and we may often try to rush through them, avoid them, or get nervous when we have to deal with them.
Chances are we aren't alone in our paranoia, intimidation, or concern about these intersections that haunt us.
According to the Federal Highway Administration, more than 50% of crashes, including those with injuries or fatalities, happen at or near intersections.  Kennison Law says that's 2.5 million collisions annually around intersections.
So here you go.  The following is a list of the most dangerous intersections gathered by Kennison Law from the State of New Hampshire.  If you're like me, some of these intersections may look familiar because you've either seen accidents happen, it feels like you always hear about crashes at these intersections, or you were actually involved in a crash at one of these.
According to Business Insider, Salem is home to the most dangerous intersection in the Granite State: Main Street and Broadway (Route 28).  And the following aren't far behind.
Lee Traffic Circle (Lee)
Exit 2 off-ramp from I-89 North (Concord)
Loudon Road and Fort Eddy Road (Concord)
Derry Traffic Circle (Derry)
Beech Street and Cilley Road (Manchester)
Bridge Street and Beech Street (Manchester)
Five-way intersection (Goffstown)
Route 202 and Estes Road (Rochester)
Routes 111 and 3A (Hudson)
Route 1 and 107 intersection (Seabrook)
101 West Exit to 293 North (Bedford)
Five Corners (Hampton)
106 and Seavey Rd (Belmont)
Main St. at West Hollis (Nashua)
Are any missing from this list, in your opinion?  Vigilance and patience are always key when we're driving anywhere, that's for sure.
This Multi-Million Doller Maine Estate Was Featured in Architectural Digest
Albums That Saved a Band's Career
Sometimes, the right record at just the right time can do wonders.
More From WSHK-WSAK 102.1 & 105.3 The Shark