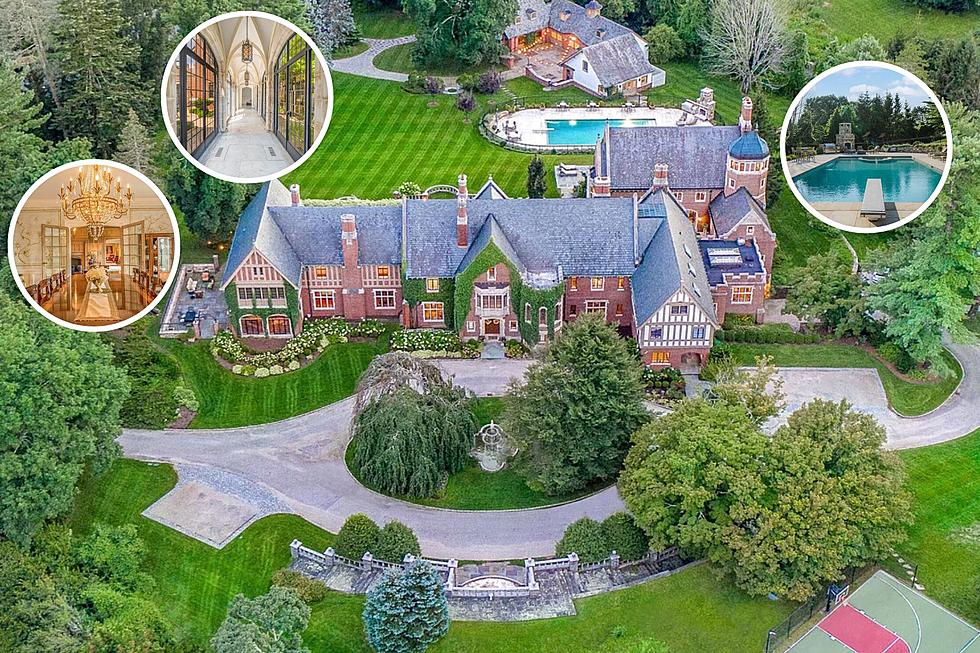 This Expansive, Elegant $15M New England Estate Feels Like a Modern-Day Palace
Ryan Serhant, Serhant Connecticut LLC
Who doesn't love taking a peek inside million-dollar homes?
Even if you're like this writer and are nowhere close to having the dough for it, it's always fascinating to see how the other half lives. Whether it's the fancy interior, best of the best appliances, or extra amenities that reduce the reasons you'd ever have to leave (we're talking bowling alleys, arcades, theaters, spas, and more), it's always interesting to see just how grand these homes are. For other properties, their appeal not only lies in the home's amenities, but overall elegance and expansiveness. Enter this luxurious, $14,900,000 property in New Canaan, Connecticut, that has left this writer speechless with its beauty.
Listed by Ryan Serhant with Serhant Connecticut LLC, 544 Oenoke Ridge (known as Orchard's End) was built almost a century ago in 1929 by William B Tubby. In 2014, the six-acre property underwent a massive $6M renovation project that would last for three years. Today, the 10,000 square foot main house has a whopping 12 bedrooms, 16 bathrooms, and four-car garage. There's also a 2,000 square foot, four-bedroom guest house nearby, as well as a wellness center, pool, spa, terraces, movie theater, tennis courts, and plenty of space for indoor and outdoor entertaining.
This is truly one of the most gorgeous properties this writer has ever seen, so what are we waiting for? Let's explore.
This Expansive, Elegant $15M New England Estate Feels Like a Modern-Day Palace
Want to see the inside of a Boston billionaire's condo? Here's a look at the home of car dealership tycoon Herb Chambers. Pretty wild, huh? Oh, to be wealthy...
This is What Billionaire Car-Dealership Tycoon Herb Chambers Multi-Million Boston Condo Up for Sale Looks Like
More From WSHK-WSAK 102.1 & 105.3 The Shark