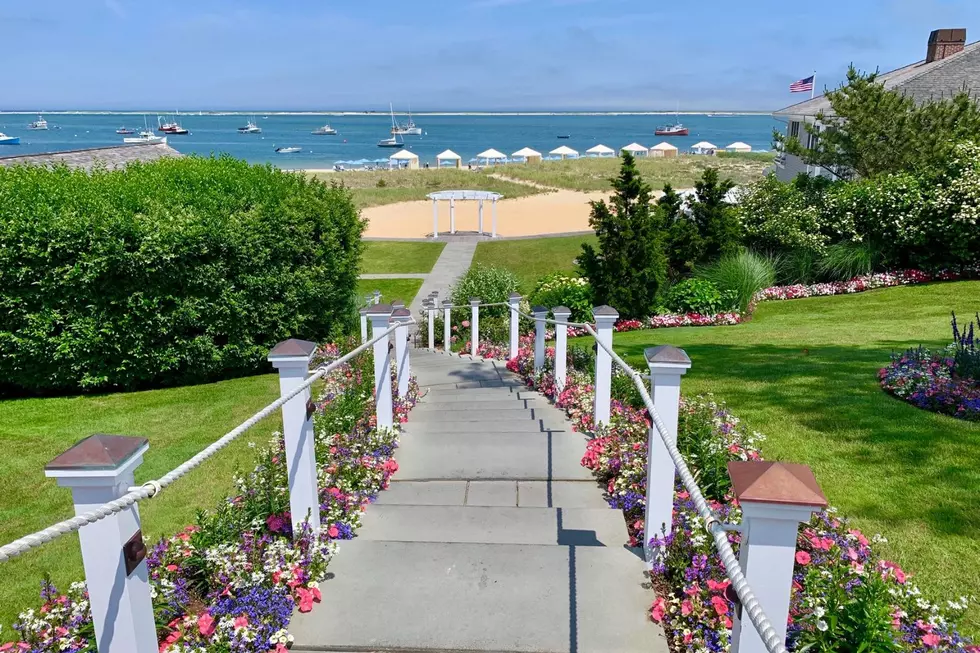 This Seaside Massachusetts Hotel Must Be Amazing, Because It Topped Two Separate Rankings
Chatham Bars Inn via Facebook
I'll be honest, there are so many stunning hotels along the gorgeous coastline, incredible vacay areas, and energetic cities of our beautiful country. I mean, you have the Ritz Carlton and the Four Seasons, just to name a couple of the well-known, elegantly luxurious names, not to mention boutique hotel gorgeousness.
We see the photos of the rich and famous vacationing in dazzling hotels, and maybe you've done the same thing.  I know I've been fortunate enough to stay at a few five-stars, so with USA Today and Conde Nast listing this hotel among the tops, and a #1 ranking from USA Today, then you know New England has something special right in our own backyard.
Congratulations to Chatham Bars Inn on Cape Cod in Chatham, Massachusetts, of course.
Winning travel awards isn't new. However, the consistency of the wins is what makes them stand out.
According to Mass Live, USA Today had this amazing quote on why this hotel deserved to win "Best Waterfront Hotel in the entire country."
With a quarter-mile private beach and stunning views of the Atlantic Ocean, this classic New England destination has welcomed guests to Cape Cod since 1914. With 28 landscaped acres, poolside and beachfront cabanas and lounges, cottages, and five dining areas, there's a lot to enjoy. Settle into an Adirondack chair, stroll into town, or get out on the water to watch the whales.

 
Meanwhile, Conde Nast is the creme de la creme of travel and luxury, so when you make a top hotel list, it's a big deal.  In this case, Chatham Bars Inn made it in the Best 30 Best Hotels in the Northeast.  That's A LOT of competition when you're talking New York City to Boston and every stunning getaway in between.
Alright, who is up for a trip to the Cape, even in the off-season?
Rock Stars Who Have Won Oscars
'90s Movies We Can't Believe Got Remakes
These popular '90s movies got remakes. And all we want to know is ... why?
More From WSHK-WSAK 102.1 & 105.3 The Shark