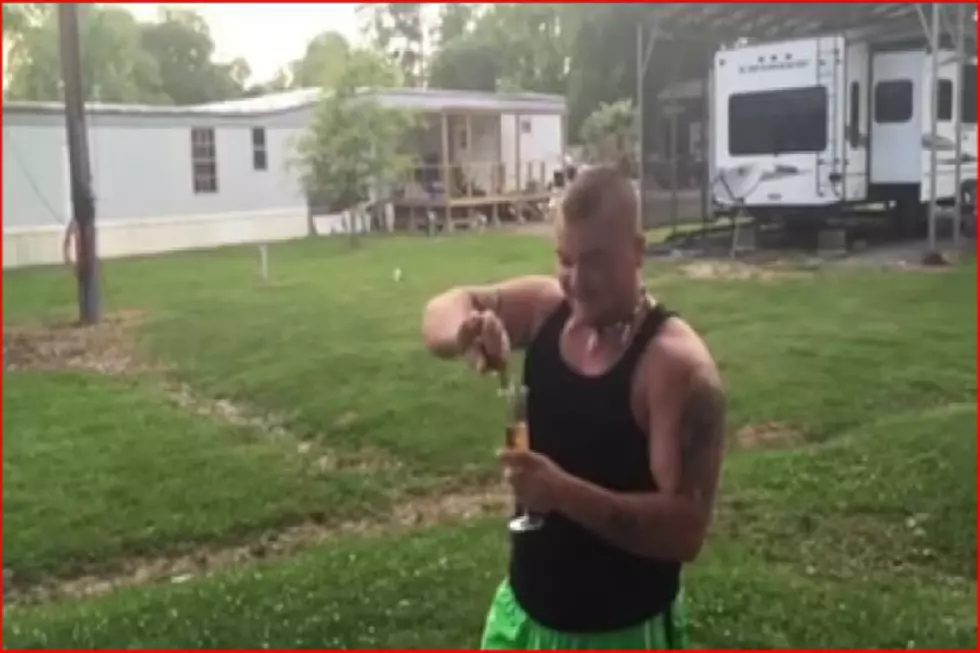 Whiskey And A Back Flip To Close Out Your Weekend [VIDEO]
Catfish Cooley via YouTube
This guy made my day. The best way to close out your weekend is with whiskey and a back flip. Jim Beam Honey, Wild Turkey Spice and Jim Beam Fire combined into one deadly shot with some gymnastics at the end, that's how you make a video.
Love this dude, he's enjoying life. It's a Wednesday and he's taking shots and doing flips.  I got a buzz just watching that. I've never seen anyone take a triple shot out of a champagne glass before. That screams class. This guy's got style.
Happy Sunday afternoon indeed!
More From WSHK-WSAK 102.1 & 105.3 The Shark