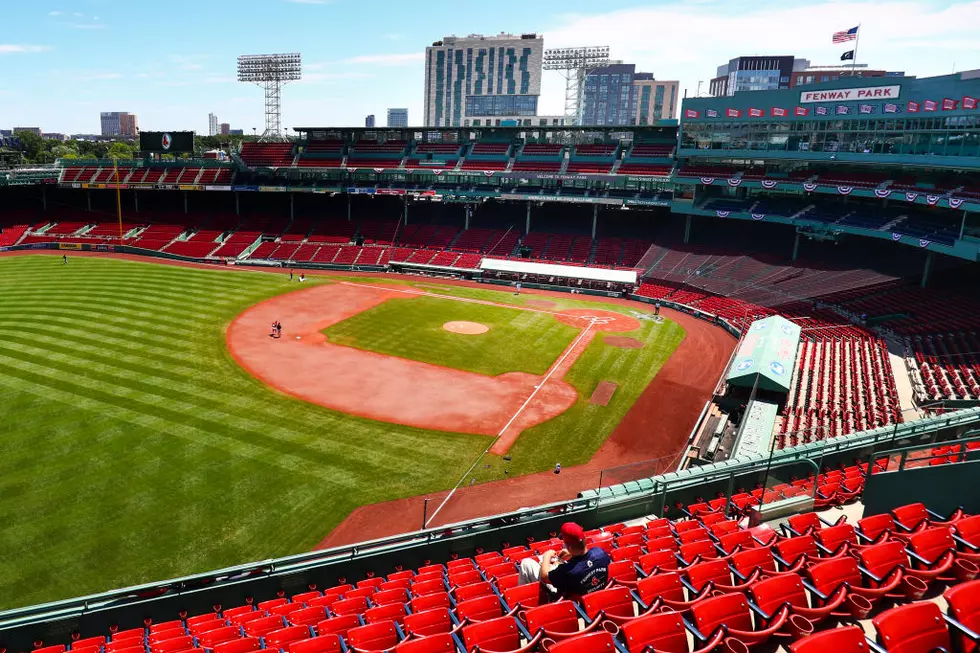 You Might Spot This NH Man Working The Stands Opening Day At Fenway
Getty Images
Like I wasn't excited enough to watch actual people watch The Boston Red Sox on Opening Day, now, I'll know one of them!
Less than two weeks and the crack of the bat will once again ring out on Lansdowne Street and our very first Shark VIP Gary Zirpolo will be working there in the stands!
For those of you who may be experiencing a little deja vu, I had a similar article about Gary working the sidelines for The New England Patriots last season as well.
He served in security at Gillette as some sort of attendant to the press corps. Now, he's in the Red Sox' event operations department.
A professional sports double professional! Is that redundant?
He'll be helping primarily with mobility assistance for those fans that may be in need of a wheelchair. He also will serve to remind fans of the social distancing protocols.
Even with a maximum of only 4,500 total fans in the park, I have to think that people might have the temptation to crowd around the first row in hopes of getting autographs.
It seems like it's been so long since people we're allowed to go anywhere in any capacity that could be deemed 'a crowd', these concepts seem like ancient practices of a long forgotten society.
Gary, will be commuting from Plymouth, he is a graduate of PSU and still lives there.
He says that if the traffic is good he can make it there in around 90 minutes, no problem.
Oh to be young again and not worry about a 3 hour commute in and out of the city.
For a gig that cool, I'd have felt the same way!
Way to go Gary!
See the Must-Drive Roads in Every State
These 10 NH Places Bring Back the Best Memories
More From WSHK-WSAK 102.1 & 105.3 The Shark