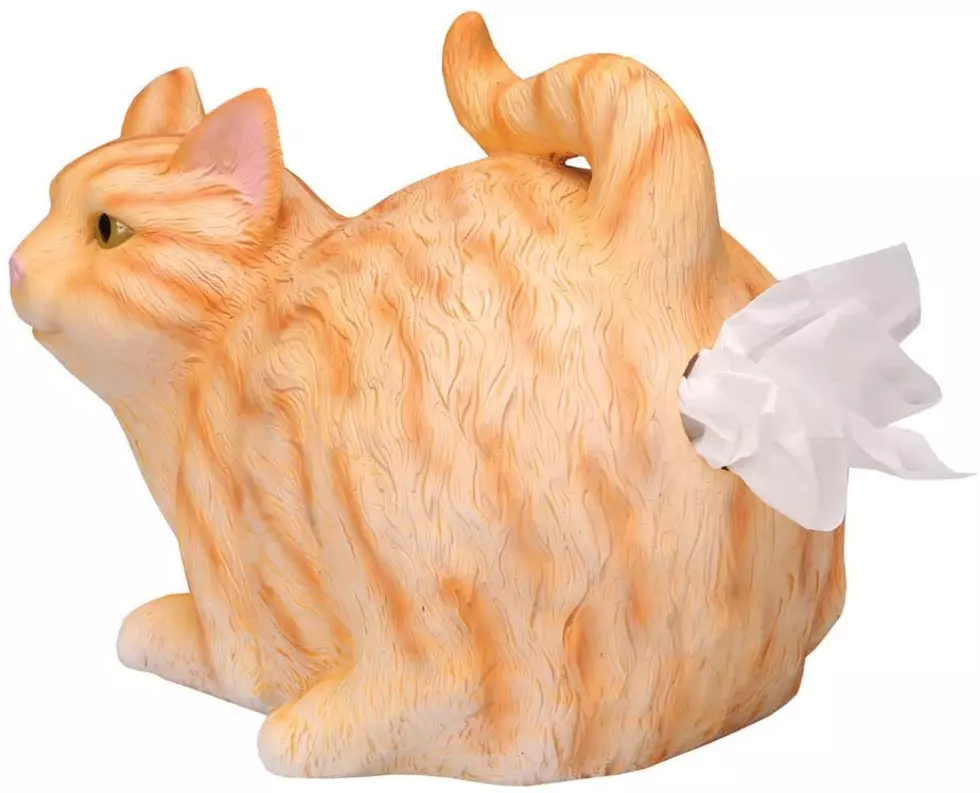 5 Super Weird But Awesome Things For My House That I Have To Have From Amazon If We Get a 2nd Stimulus Check
Amazon
It's fun to think about what you would buy if you had a little (or a LOT) of extra money to spend.  So, I went to my local Googlah, as Train would say, and found a great list by Good Housekeeping of weird things you can buy from Amazon.
There's all kinds of cool stuff on the list like, a mobile phone jail cell that you might want to have if you have kids.  Take their cell phone away and lock it up!  Or, an Umbrella Hat which is very practical.  Put on your hat and open your umbrella at the same time!  Time saver right there.
The following items, however, are definitely my favorites on the list.  Especially the kitty tissue dispenser.  I can already see myself on my couch absolutely despondent over something, (probably to do with nothing) and reaching for a tissue out of the kitty's butt and crack up laughing.  I would instantly feel better!
I also really like the Gremlin Chia Pet.  I mean, really.  How cute is that thing?!  I have a confession.  I have never owned a Chia Pet.  I know.  How can I call myself a child of the 80's and not have owned a Chia Pet?!!  I have, however, seen the movie, Gremlins, so in this case, I think it totally counts.
Happy Shopping and if you find something that I missed, feel free to send it to me.  C'mon stimulus!
5 Super Weird But Awesome Things For My House That I Have To Have
KEEP READING: See the richest person in every state
More From WSHK-WSAK 102.1 & 105.3 The Shark