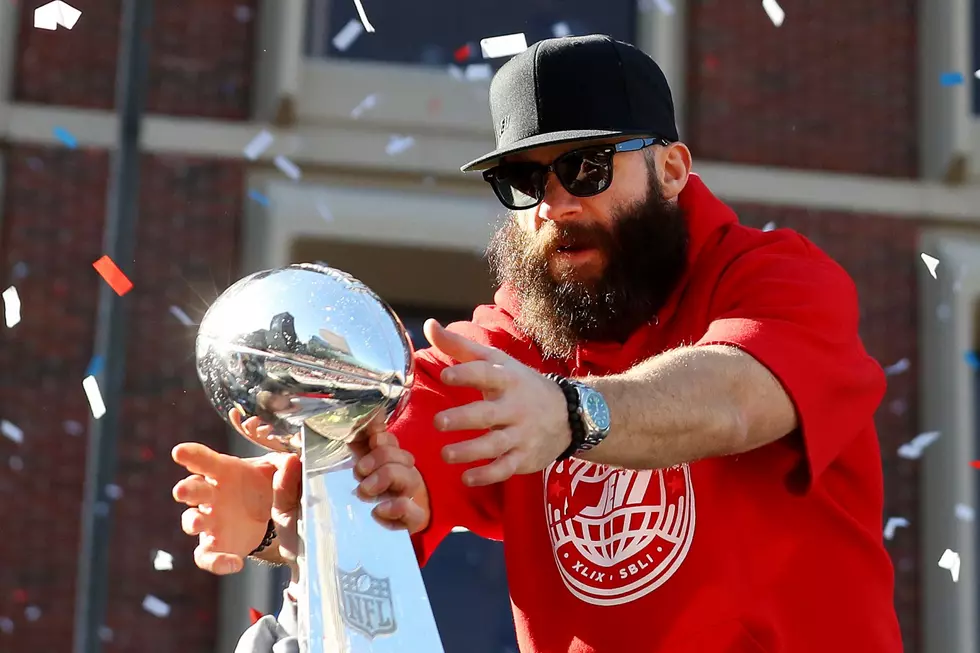 Awesome Video of Edelman's Beard Being Shaved Off
Getty Images
Julian Edelman has finally done it.  On today's Ellen on ABC, he is going to let Ellen shave off his beard for charity.
Jules has been a long time supporter of the Boston Boys & Girls Club and they will end up getting $20,000 from Ellen shaving his beard.
This AWESOME video shows what a great guy he is and Ellen seems to be having fun with him:
Couple things come to mind when I see this video:
1)  Speaking as a Mother, NO ONE is happier about the beard coming off than Julian's Mother.  My son has a beard similar to his and I am DYING for him to shave it.  I have kissed my son's face more times that I can count and I miss seeing the cutest cheeks in the world.  I am happy for his Mom, Angie!
2)  Julian instantly looks about 10 years younger and talk about HANDSOME!  OhEmGee!  He should never cover up that face with hair again.
Thank you, Jules, for all you've done for Pats fans and what you did post-season for the kids of the Boys & Girls Club.
More From WSHK-WSAK 102.1 & 105.3 The Shark