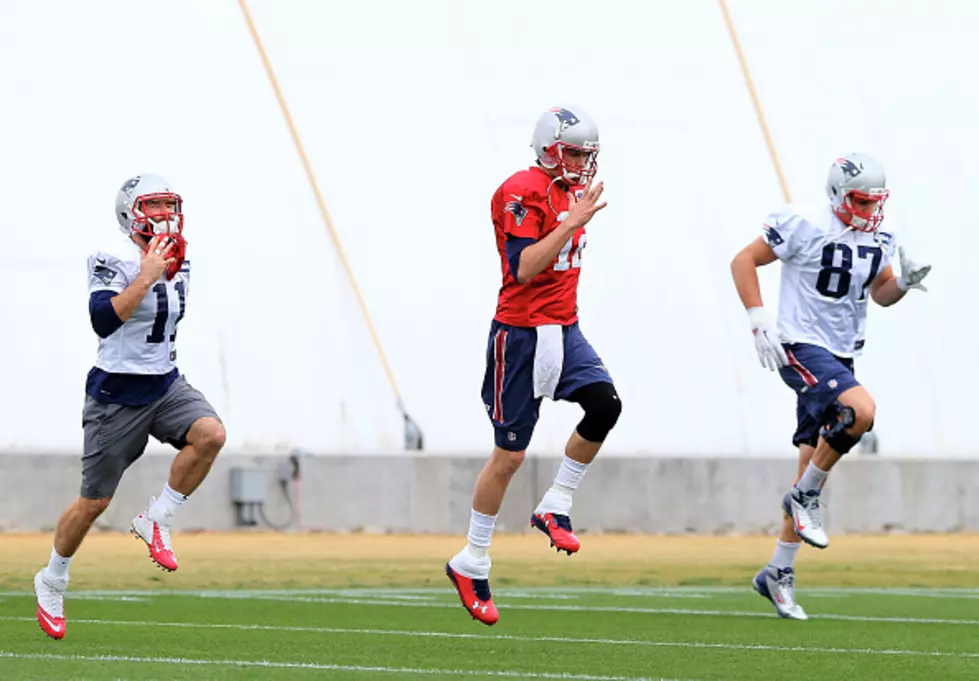 Brady, Gronk And Edelman Not Playing In The Preseason Opener Tonight
Getty Images
You won't see Brady, Gronk or Edelman tonight in the Patriot's preseason opener against the Saints.
Not surprised that Edelman won't play, he's dealing with that foot injury, although I did hear that he was looking good in practice, but the Pats are smart to play it safe and keep him out tonight.
Gronk doesn't play in the preseason, so we knew he'd be out, but I'm a bit surprised that Brady won't see any action.
I thought maybe the Pats would play him a bit because he's suspended for the first four games, but I read that Jimmy G. will start and rookie Jacoby Brissett is the backup.
Pats Preseason game 1 can be heard on the Shark with the Pregame beginning at 4:30PM and the kickoff at 7:30PM.
More From WSHK-WSAK 102.1 & 105.3 The Shark