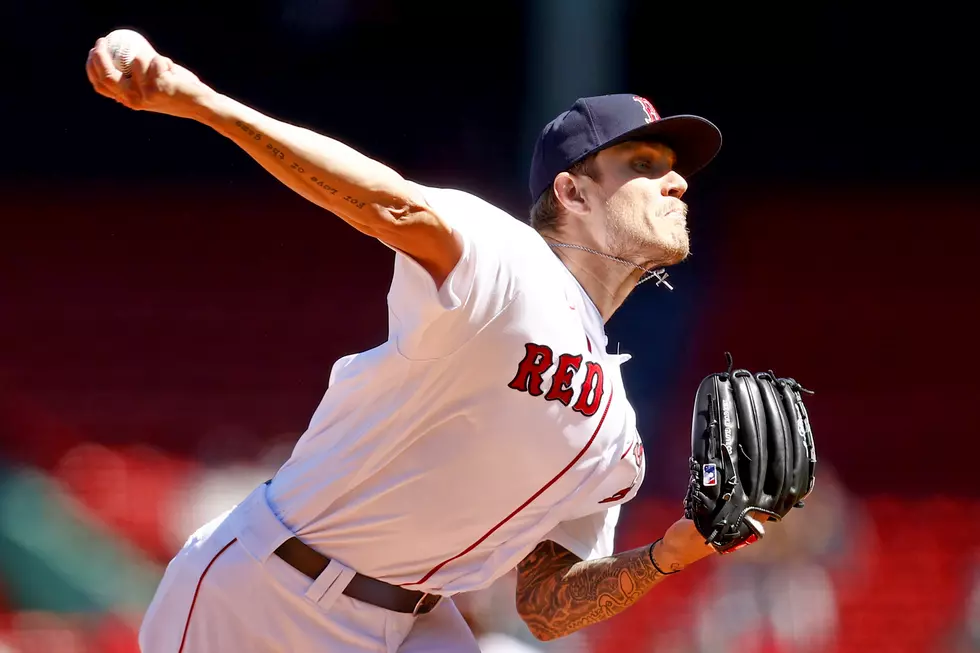 Exciting New Changes Coming Soon To The Red Sox Rotation
Getty Images
Even with the successful campaign that the Red Sox rotation has put forth throughout the first half, our Boston Sports Insider offered a 'start'ling view into the exciting new changes coming soon!
 

They come out of the All Star Break with 18 consecutive games without a day off.

 

So I think they'll throw Tanner Houck into the rotation, to go to a six man rotation, to give everybody a little bit of a rest.

 

And then Chris Sale will jump in and join that party in August.

- Tom Caron On The 2nd Half Red Sox Pitching Rotation
This scenario is like a wish list for yours truly. Houck had a few starts earlier this season and was very impressive in a number of different ways.
He had the confidence of someone well beyond his years (he just turned 25) and features a slider that warps the time space continuum.
Aside from that, he pitches strikes and does so at a very fast pace.
Four hour games has been my number one criticism of baseball over the past two decades and it's so refreshing to see the younger generation zip it right in there.
As Dennis Eckersley famously said, 'It's time to party!' and I can't wait for Chris Sale to 'return to that party in August'.
In addition to bolstering the rotation to another level, his pace is something to behold when he's in the zone.
The last half of this Red Sox season has the potential to be one for the ages.
LOOK: Here is the richest town in each state
Just saying the names of these towns immediately conjures up images of grand mansions, luxury cars, and ritzy restaurants. Read on to see which town in your home state took the title of the richest location and which place had the highest median income in the country. Who knows—your hometown might even be on this list.
20 Celebrities Who Love the New England Patriots As Much As You
Patriots Nation is strong with or without Tom Brady and these celebrities count themselves among the those who love New England's football team.
More From WSHK-WSAK 102.1 & 105.3 The Shark