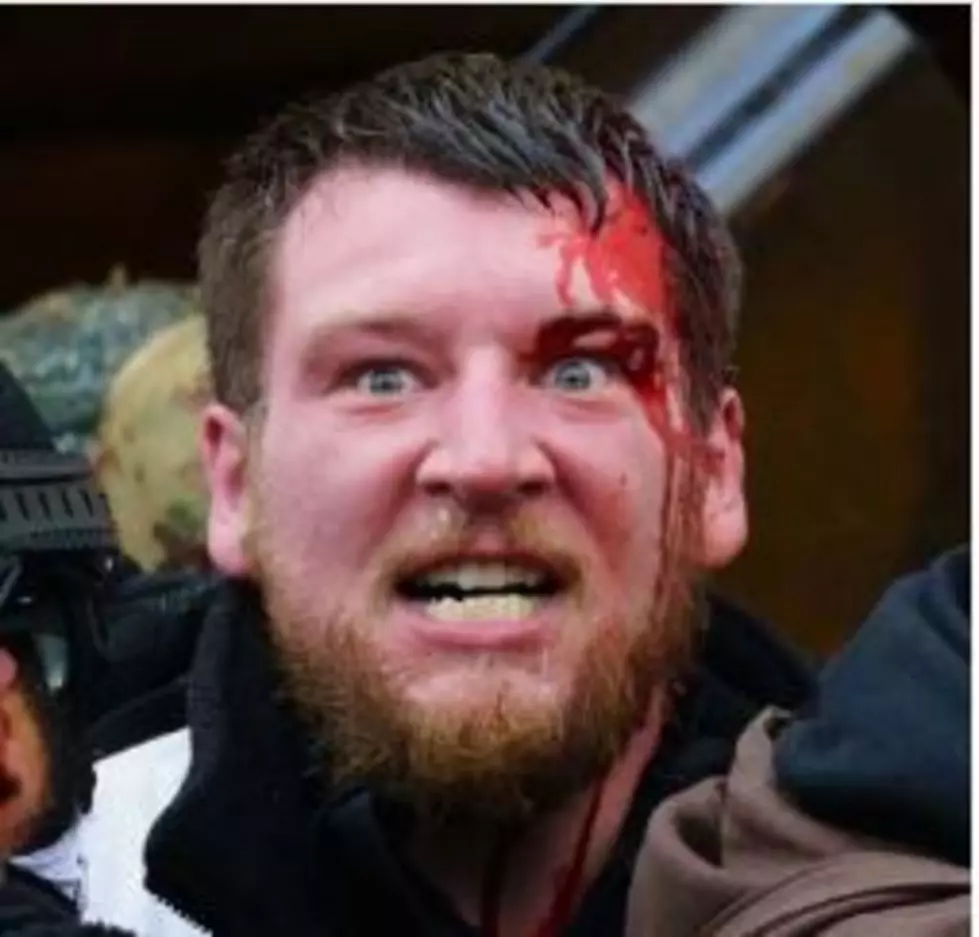 First Mainer Arrested by FBI for Taking Part in the D.C. Riot
Federal Court Documents
Kyle Fitzsimons could be looking at prison time and a hefty fine.
Fitzsimons, 37, of Lebanon, Maine, was arrested Thursday, according to the FBI, per the Portland Press Herald, in connection with his alleged involvement during the D.C. riot on January 6.
The newspaper reported that he was charged with assault on a federal police officer, knowingly entering or remaining in a restricted building without lawful authority, violent entry and disorderly conduct on Capitol grounds, and attempting to obstruct law enforcement during a civil disorder, according to documents filed in Portland.
He allegedly charged a line of Metropolitan Police Department officers twice, according to the Portland Press Herald, and they managed to fight him off: One of them reportedly hit Fitzsimons on the head with a baton that took 6 stitches to close it up.
He is the first Mainer to be charged in connection with the rioting that took place on January 6, the newspaper noted.
According to the Bangor Daily News, Fitzsimons allegedly posted or asked someone to post to the Lebanon Maine Truth Seekers Facebook page. The post said:
...I have seen the flags. I know there are supporters of Mr. Trump in town. I'm also seeing flags that the election was stolen and we are being slow walked towards Chinese ownership by an establishment that is treasonous and all too willing to gaslight the public into believing the theft was somehow the will of the people.
The Portland Press Herald stated that Fitzsimons could be looking at up to 8 years in prison and a quarter of a million dollar fine.
After he appears before a Maine judge, his case will be moved to D.C., according to the BDN.
PHOTOS: Scene at U.S. Capitol shows chaos and violence
KEEP READING: Scroll to see what the big headlines were the year you were born
More From WSHK-WSAK 102.1 & 105.3 The Shark