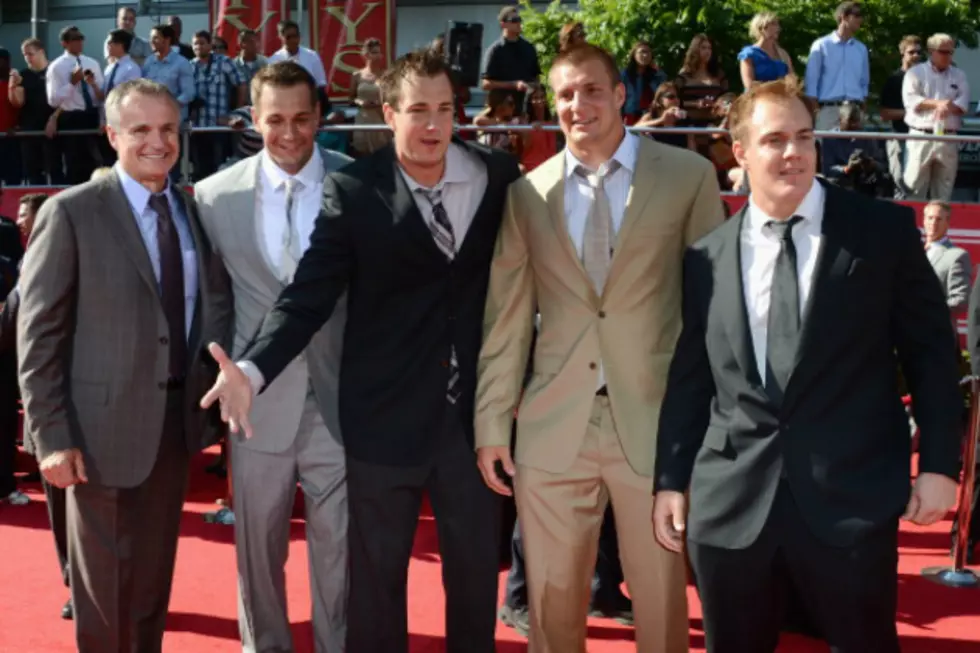 Gronkowski Family To Appear On Family Feud
Getty Images
Rumor has it, the Gronkowski family will make an appearance on the tv game show, Family Feud. The four oldest Gronk bros and their father will participate.
It has already been taped, but no word on when the episode will air or who their competition will be.
I don't normally watch Family Feud, or any game show, but I'll watch when the Gronk family makes an appearance.
So, the Gronk party train rolls on. This guy continues to be everywhere, and it's fine with me as long as he's healthy and ready to win another ring come football season.
More From WSHK-WSAK 102.1 & 105.3 The Shark