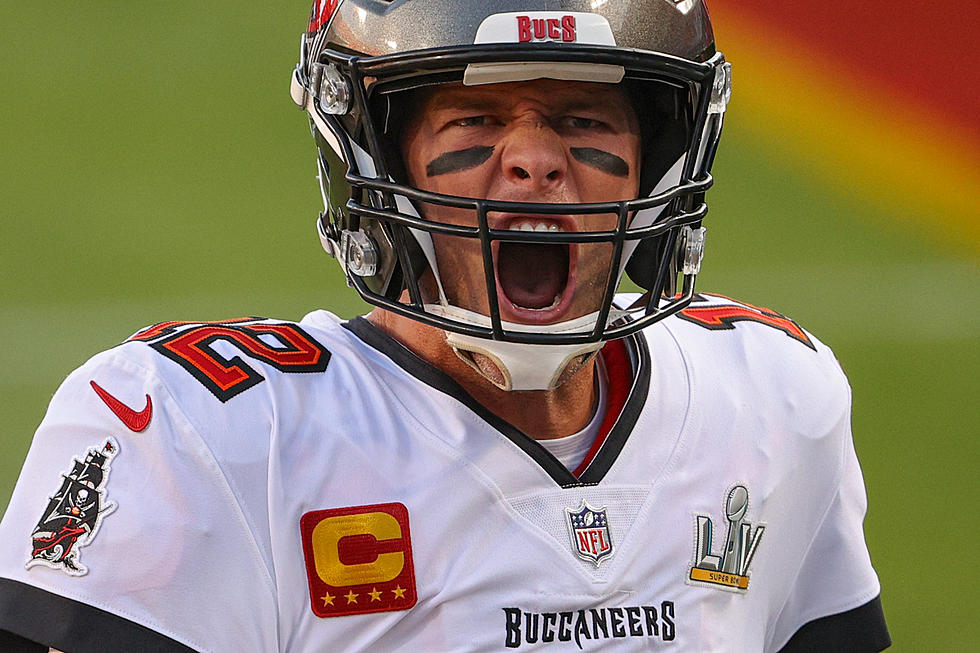 How Many New England Patriots Fans Were Fooled By 'The Schedule Leak'?
Getty Images
It just goes to show that you should never ever jump to conclusions even though seemingly everybody thought that 'an anonymous insider source' was correct.
Tampa Bay VS New England SUNDAY October 3rd, 8:20PM Kickoff
The date of this match up, in bold face above, is 100% legit.
Unlike the content of other so called sports information providers, when you're reading anything at 'Your Home For New England Patriots Football' you will never have to guess that what you see isn't what's really happening.
Yesterday, there was 'A Schedule Leak' from an unnamed source and wouldn't you know it, almost all the noise makers, hot takers and muckrakers were having a field day spreading the incorrect schedule information everywhere.
Alas, at 8pm, the official Patriots schedule was released by the NFL and the date for the match up that everyone has been waiting for since March 17th 2020, was revealed.
Sure enough, this exposed the unsourced error as wrong and I couldn't have been happier with the mistake.
Not because I want others to fail, but because I prefer Sunday Night Football a billion times more than the erroneous reported Thursday Night game.
I get to rest up all weekend, and I usually enjoy a solid half of football before the sandman starts carrying my consciousness elsewhere.
Another interesting thing that didn't corroborate 'The Leak', is the late bye week that The Pats will have on this new 17 game schedule.
They play 11 straight games in 10 weeks, get a 10 day break, play two more games, then a bye week, THEN, play their last 4 games.
There's a whole lot of new stuff to get used to with this schedule, not to mention emotionally!
I'm just glad that we here at The Shark didn't fall for the 'Leaked Schedule' and I know that we can't wait for the return of Preseason football when they take on the The Washington Football Team on Thursday August 12th.
That's a Thursday Night game that's actually going to happen!
50 Famous Brands That No Longer Exist
These Celebrities Were Spotted in Maine in 2020
More From WSHK-WSAK 102.1 & 105.3 The Shark