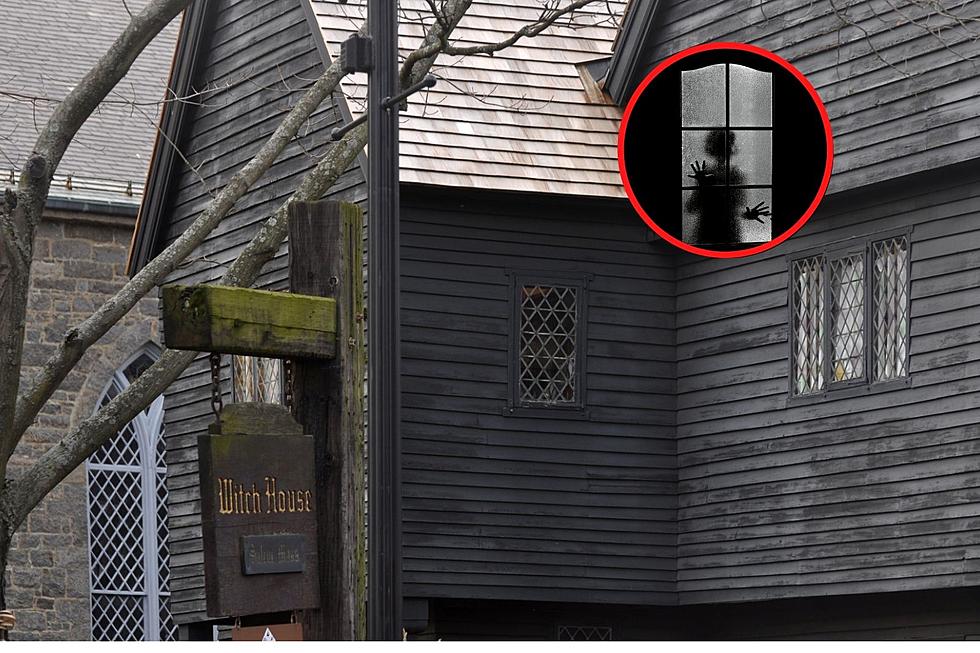 Is This House Turned Museum in Salem, Massachusetts, Actually Haunted?
Getty
Well, I hate to disagree with what can be considered proof, but it seems that I will have to until I see some proof myself.
Let's go back in time. The year is 1692 in Salem, MA.
As most of us learned in school, this was the time of the Salem Witch trials. Many individuals were accused of practicing witchcraft and sentenced to death for this.
However, there was only one individual, Judge Corwin, that sentenced the accused witches.
If you've seen Hocus Pocus (actually filmed and based in Salem), you know that many so-called 'witches' will curse the person sentencing them to death.
So here is the question: is Judge Corwin's House haunted?
Some people believe that this it is the most haunted place in Salem. I, however, do not.
A little backstory to the house: it still stands today in Salem, and has turned into a museum for visitors.
Here is a tour of the museum.
According to The Witch House, Judge Corwin's house is the only house that you can visit with direct ties to the Salem Witch Trials of 1692.
Maybe that is how the house got a new name: The Witch House.
The Essex National Heritage says that the home's tours consist of information about seventeenth-century lifestyles, furnishings, and architecture. You will also get a better understanding of the individuals involved with the Witch Trails.
I've visited The Witch House. However, I did not experience any paranormal activity.
None of my senses were heightened. I just was able to walk around and learn.
Don't get me wrong, it was an amazing experience, and I was able to step back into 1692. I was just hoping to see some supernatural activity.
According to Salem Ghosts, The Witch House has experienced a lot of paranormal activity.
They claim that the most frequent elements reported are a disembodied voice, people claiming to have been touched by something that they could not see, and cold spots throughout the house.
Salem Ghosts go on to say that there have been reports of a little girl's voice (possibly the 4-year-old that was accused of witchcraft).
The rumors of the house being haunted even went to national TV.
The "Ghost Adventures" crew stayed the night at The Witch House, and they, too, encountered some paranormal activity.
Using a spirit box, the Ghost Adventures team was able to make contact with Bridget Bishop (the first person executed for witchcraft during the trials).
However, do I believe this to be true? I'm not too sure to be honest.
In part of the episode, while they were talking to Bridget, they asked her if she practiced witchcraft. The answer did not sound too certain, switching from "I did" to "I didn't" as the team was replaying the audio.
So the question is, is The Witch House actually haunted? Did individuals accused of witchcraft go haunt the judge and make this the most haunted place in Salem, MA?
Maybe I need to visit again to find out. I will say, the "Ghost Adventures" episode did not change my mind, and I do not believe that Judge Corwin's house is actually haunted.
But maybe when you visit, you'll have a different story to tell.
Paranormal Activity Reported in Massachusetts' Bridgewater Triangle
In his 1983 book Mysterious America, cryptozoologist Loren Coleman introduced a term he originally coined in the late 1970s – the Bridgewater Triangle – to describe an area with an abnormal level of paranormal activity and high strangeness in Southeastern Massachusetts. Over the years, the concept of the Triangle has expanded to include ghostly reports, UFO sightings, cryptid encounters, alien abductions and more across a wider swath of Southern New England.
25 Haunting and Paranormal Books About Maine
Want a spook? Check out this list of books for all ages featuring paranormal and haunting stories set and even about Maine.
6 Maine Ghost Towns You Never Knew Existed
Considering the area that we now call the State of Maine has been inhabited for thousands of years (first by the Native Americans and later by European settlers) it shouldn't come as any surprise that we have a few "ghost towns" in our state. Here are six ghost towns listed by
Hotels.com
More From WSHK-WSAK 102.1 & 105.3 The Shark