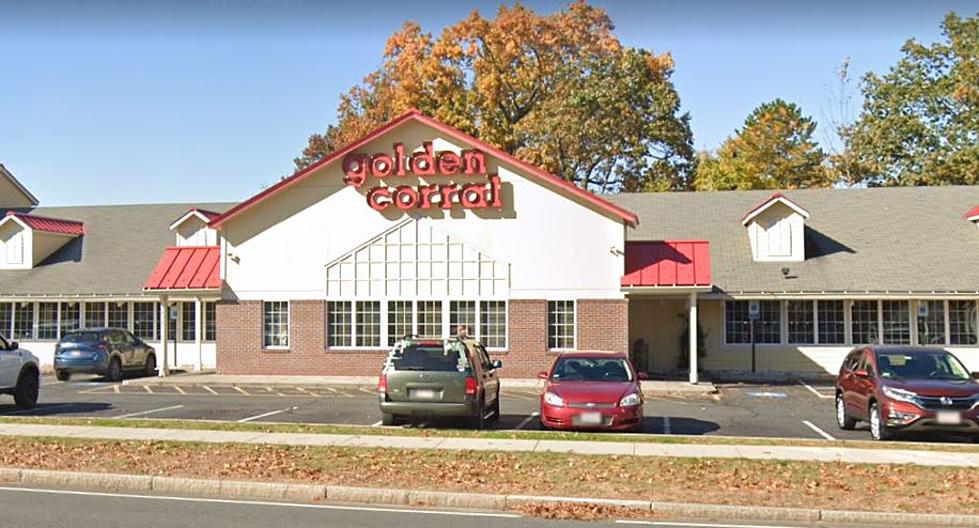 It's Not Fair New Hampshire Has a Golden Corral Buffet and Maine Doesn't!
Google Maps
What's a state gotta do to get a Golden Corral?
First off, if you don't know what the Golden Corral Buffet and Grill is, well - let me enlighten you. Take any buffet you've ever been to and expand it a thousand times. THAT'S a Golden Corral Buffet and Grill. Maine doesn't have one, but there is one in Manchester, New Hampshire. New Hampshire? Oh, come on!
There's too much food to list. But if you need some convincing of the petition we need to start in Maine to get one of these suckers - here's a sample of what a dinner serving offers. This isn't over a week. This is at one time!
Golden Delicious Shrimp
Carving Station
Carved Bone-in Turkey
Signature Sirloin Steak
Bourbon Street Chicken
Awesome Pot Roast
Meatloaf
Fried Chicken
Fried Fish
Baked Fish
Manager's Choice: Pork Entree
Pot Pie
Chicken & Noodle Dumplings
Pizzas
That's not even what you get on the side, what you get for dessert, what you get at all the other little stations around.
Now I may have a soft spot in my heart for a Golden Corral Buffet. I have been to one a few times. But this was in Idaho when I went to visit my dad after my mom had passed away. This endless array of food was a highlight for him. And for me too. Who doesn't love all you can eat? When I knew we were going, I wouldn't eat all day! Ya know, get your money's worth!
So - what's a state gotta do to get themselves a Golden Corral? I think there are plenty of people who would fill the place. Don't believe me? Try going out on a Saturday to dinner anywhere in Portland WITHOUT a reservation. Good luck to ya!
Come on Golden Corral Buffet! Come to Maine! We promise to make it worth your while!
50 Most Popular Chain Restaurants in America
YouGov investigated the most popular dining brands in the country, and Stacker compiled the list to give readers context on the findings. Read on to look through America's vast and divergent variety of restaurants—maybe you'll even find a favorite or two.
What Are the Signature Drinks From Every State?
More From WSHK-WSAK 102.1 & 105.3 The Shark