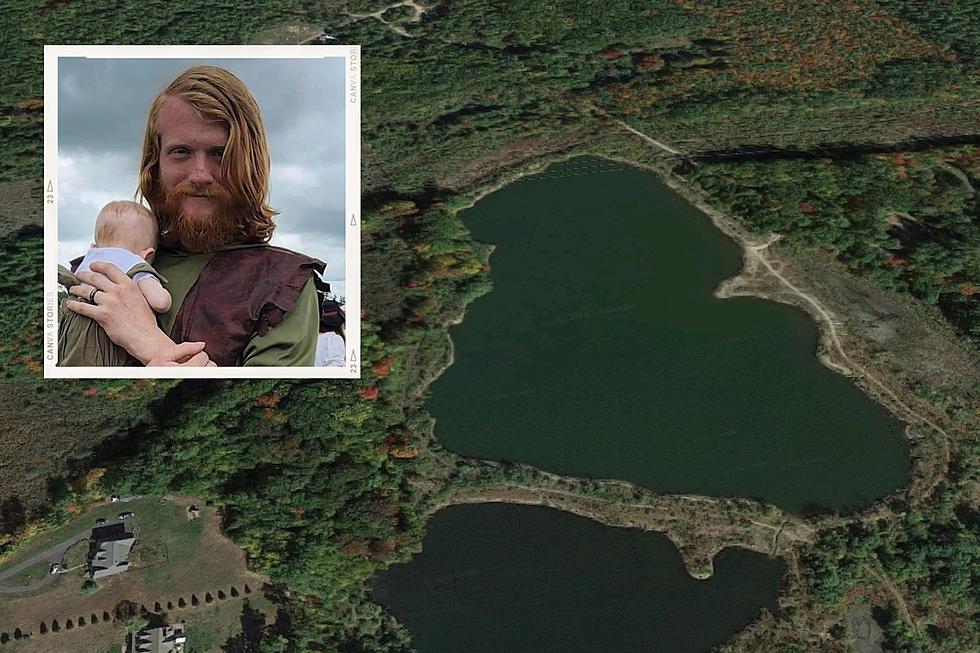 Dad Drowns in Seabrook, New Hampshire, Pond After Boat Capsizes
Justin Janvrin (Corina Donahue), Tri-Town Pond inside the Seabrook Town Forest (Google Maps)
🔴 Justin Janvrin drowned after falling out of a boat while fishing with his wife
🔴 His father is state Rep. Jason Janvrin
🔴 Justin Janvrin is the father of two young boys, and worked for the Seabrook Public Works Department
---
The son of New Hampshire Rep. Jason Janvrin drowned in the Tri-Town Pond Saturday afternoon inside the Seabrook Town Forest after his boat capsized.
Seabrook Police said they were called to the pond on Old New Boston Road around 4:05 p.m. for a report of a male who had drowned. Police and firefighters unsuccessfully searched for him and called in New Hampshire Fish and Game to assist. Their dive team located the body, and removed him from the water around 6:55 p.m.
New Hampshire Fish & Game identified the victim as Justin Janvrin, 26, of Seabrook.
Fish and Game said Justin Janvrin was one of two people in a small boat that capsized. The other person made it to shore and gave first responders information crucial in the search for the drowning victim, according to Fish & Game.
Police said the drowning appears to be accidental.
His wife, Chantel Janvrin, said on her Facebook page that she was with her husband fishing at the time. He was weighed down by his wet clothing, she wrote.
Help for a grieving family
The couple has two small children, a six-year-old boy named Dexter and a 18-month-old named Avis. Family friend Corina Donahue created a GoFundMe page to pay off a couple months worth of bills.
"Justin was the one working, as he wanted Chantel to stay at home with the kids," Donahue wrote on the page.
Republican Jason Janvrin is also a member of the Seabook Planning Board.
Seabrook Police asked anyone with information about the incident to call 603-474-5200.
Contact reporter Dan Alexander at Dan.Alexander@townsquaremedia.com or via Twitter @DanAlexanderNH
Experience Stellar Customer Service at These 18 New Hampshire Restaurants
More From WSHK-WSAK 102.1 & 105.3 The Shark