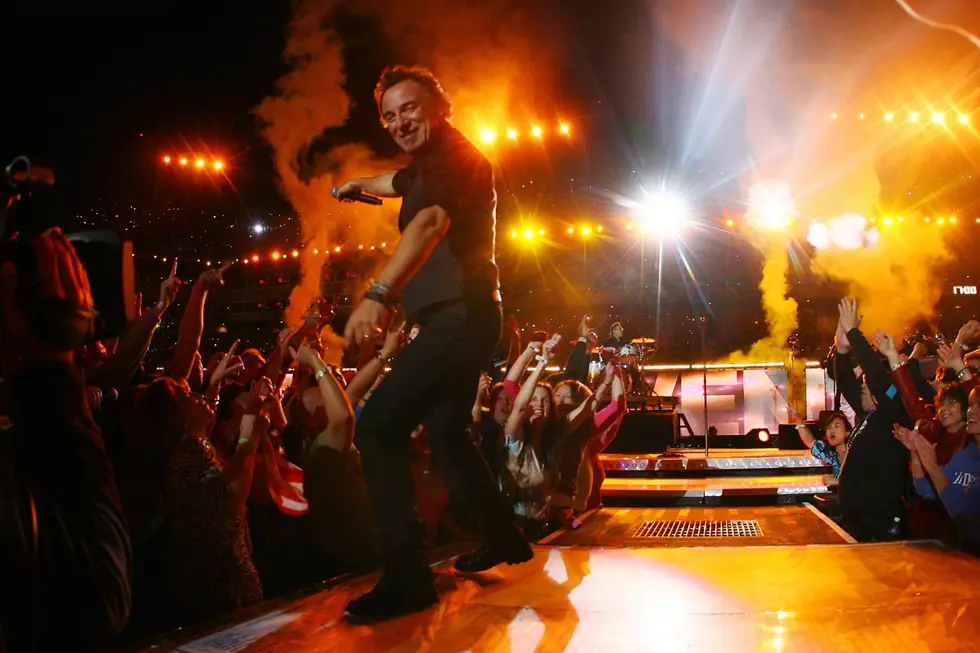 Leave Bruce Alone: Record-High Bruce Springsteen Ticket Prices Upset Some New England Fans
Getty Images
He's so beyond a superstar, so it's no surprise that the living legend known as Bruce Springsteen has astronomical ticket prices.  Yes, he may have originally been  considered the working class hero and singer out of Jersey, but his prices aren't reflecting that. In reality, his bluesy rock style and beautiful, storytelling songs impact just about everyone.
I just want to say that ticket prices aren't based on a singer's genre and style.  Although I understand what fans around the country are complaining about, higher prices for everything is normal so I say leave Bruce alone.
According to WCVB-Boston, many feel the relatable, down-to-earth Bruce Springsteen has sold out with ticket prices only available to those with money to burn.  Simple ticket prices have skyrocketed over the years, and now Bruce tickets range from several hundred for the cheap seats to more than $5,000 depending on who you buy them from, and how.
Ah, the glory days may be gone, but that seems to be the case for most concerts anyway.  So even with Bruce's commitment to the working class in his music, price fluctuation is part of any dynamic pricing you see in everything from hotels to rental prices and airline tickets according to Ticketmaster.  Fluctuation in supply and demand is what drives prices.
According to MSN, fans say that Bruce has crossed over to the dark side, but those kind of comments bother me so I did a bit of research to see how much control the biggest artists out there truly have, including Bruce.
According to High Vol Music, ticket prices have to include paying booking and processing fees, staff and the stagehands, furniture, rigging, and medical staff.  There's also paying the promoter and then of course the artist and band, and venues in high-priced cities like TD Garden in Boston are going to be higher than most.
So, dare I say there's so much more to this than Bruce or any artist coming to New England and dictating prices.
I'm sure there's even more to this controversial topic than my minimal research, and although I'm sure artists and bands do have a bit of control, it appears to me that overall, it's out of their hands unless they decide to just foot most of the bill or play a few free concerts.
Bruce plays Monday, March 20 at TD Garden. Prior to that he'll be at Mohegan Sun in Uncasville, Connecticut, on March 12.
10 Times Musicians Were an Emergency Fill-In
Even rock stars need a sick day sometimes...
Old Movies That Are Surprising Hits on Netflix
These movies didn't make much of an impression in theaters, but they're now huge favorites all over the world on Netflix.
More From WSHK-WSAK 102.1 & 105.3 The Shark