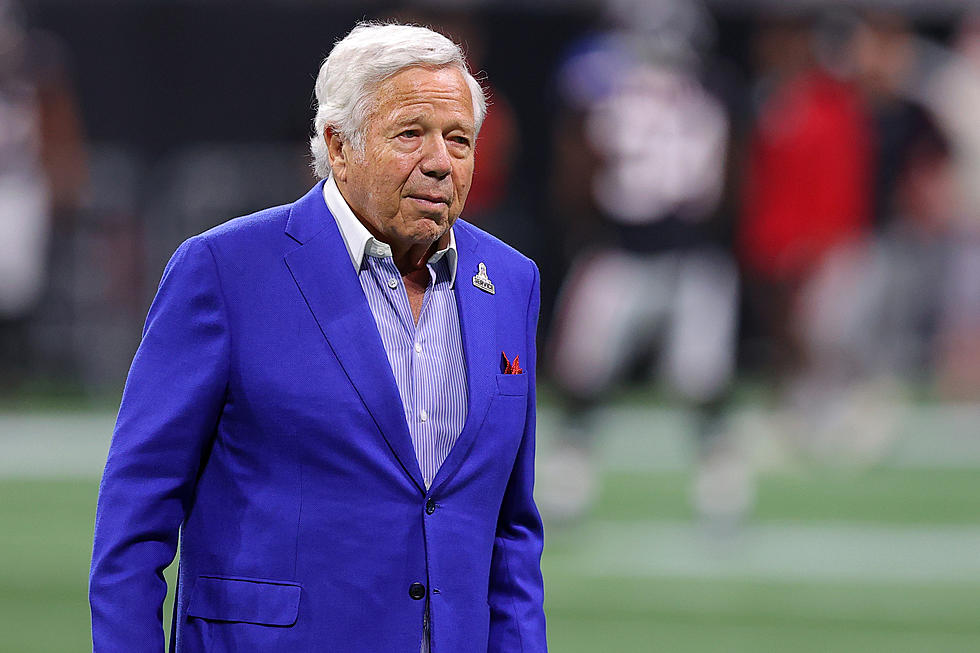 New England Patriots Owner Robert Kraft Snubbed Again by Football Hall of Fame
Getty Images
Evidently, the Football Hall of Fame isn't big on the hurry-up. But seriously? No Robert Kraft? Again?
For the second straight year, the Patriots' owner failed to make it past the semifinals of the coach/contributor category, joining former Boston College and New York Giants Head Coach Tom Coughlin.
Perhaps certain incidents in Kraft's personal life or the Patriots' history of, ahem, suspicious activity involving video cameras and air pressure, worked against him. But I'd argue…this is the NFL we're talking about, not your Aunt Linda's book club.
And again, this is the Pro Football Hall of Fame. Hard to think of anyone else who swooped into a major market like Boston, saved its football team from being bankrupt by Michael Jackson, and went so far as staging a move to Hartford to bring us Gillette Stadium (which received several major upgrades this season, paid for by Kraft).
And the six Super Bowl trophies didn't exactly stink, either.
Some more numbers making a case for Kraft, courtesy of CBS 4 Boston: since Kraft took control of the Pats, the team has…
A .678 winning percentage – the best in the NFL since 1994.
Six Super Bowl wins – the best in the NFL since 1994.
33 playoff wins – the best in the NFL since 1994.
10 Conference Championships – the most in the NFL since 1994.
14 Division Championships – the most in the NFL since 1994.
From just 1994 onward, the Patriots trail just the Green Day Packers (who've been around for 104 seasons) and Pittsburgh Steelers (90 seasons) in playoff wins.
But somehow, it's still not enough. Maybe Kraft should invite voters in to watch a game from his private box, as he did with a fan who walked away from a confrontation with a Raiders fan last year.
LOOK: These Are the Richest NFL players
To uncover the richest NFL players,
Stacker
consulted
Celebrity Net Worth
and ranked them by their 2022 net worth, calculated using a proprietary formula.
REVEALED: Real Names of Current and Former WWE Superstars
Step between the ropes to test your knowledge of current and former WWE superstars. Can you guess the real names of these superstars of the squared circle?
More From WSHK-WSAK 102.1 & 105.3 The Shark