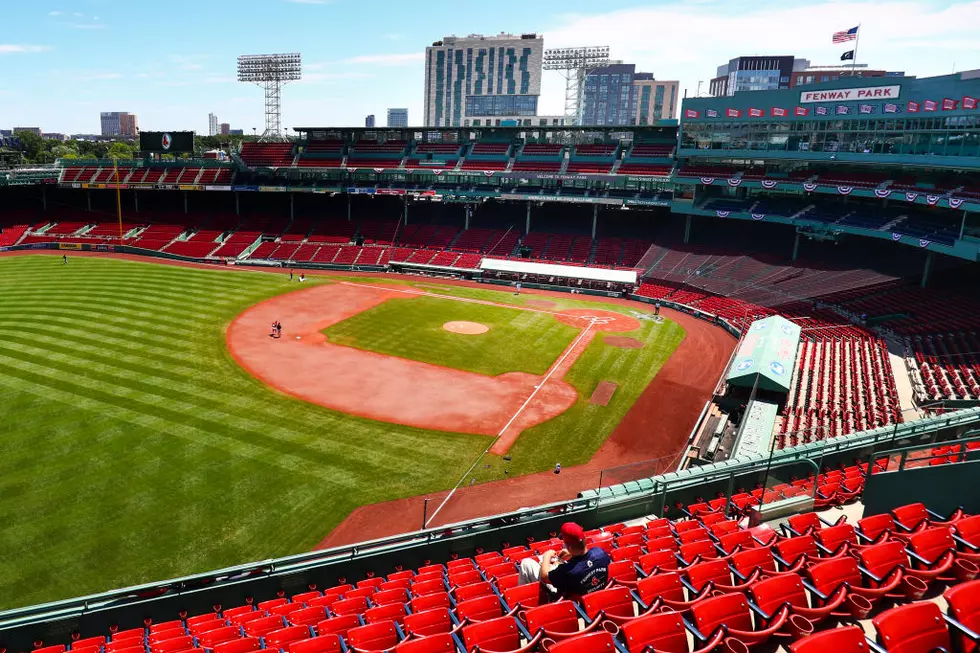 Red Sox Broadcast Harmlessly Mentions Maine, Internet Piles On Stereotypes
Getty Images
If you happened to be watching the Boston Red Sox television broadcast on NESN last night, you may have heard commentators Dave O'Brien, Dennis Eckersley and Jerry Remy mention Bangor, Maine. The trio spent no more than 90 seconds discussing Maine, with O'Brien (who often vacations in Maine) declaring it to have unmatched beauty. All of that seems harmless enough, right? Not if you're Barstool Sports contributor and Red Sox superfan Jared Carrabis, who seized the opportunity to tweet about Maine and allow his followers to pile on some (ridiculous) stereotypes about the Pine Tree State.
If the joke is going over your head, Carrabis is stating that the fine people of Maine are not quite living in modern times. The first comment in on his tweet furthered that stereotype, and somehow roped Maine native Tom Caron into the mix.
If the satellite dish joke wasn't enough for you, somehow dug deep and decided a VHS delivery joke would be some solid icing on the cake.
Some commenters simply embraced the idea that Mainers were living in the past. This response tweet was unappreciated gold.
And it wouldn't be any thread on Twitter without someone taking things very literally, as this stern and not-funny-at-all response shows.
But to wrap up all of this nonsense, one commenter stood above the rest and promised to do what all of us here in Maine have been thinking this entire time, to saddle up our damn moose and teach that Massachusetts native some manners.
ps. the internet was way more fun last night than watching the actual Red Sox game.
Stupid Questions People From Away Ask Mainers
More From WSHK-WSAK 102.1 & 105.3 The Shark