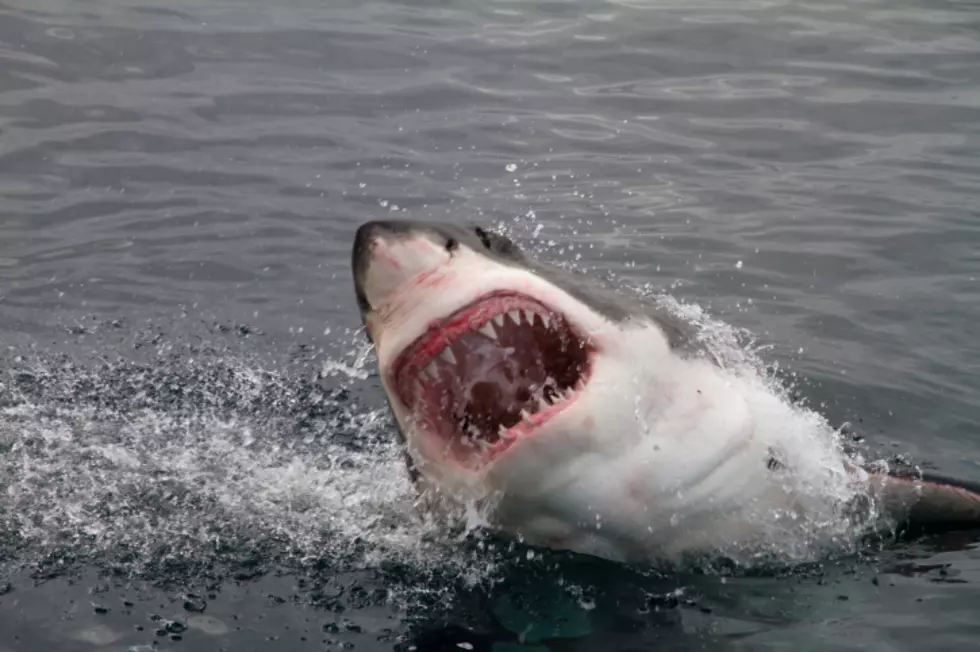 Shark Attack! Blood in the Water off the Coast of Cape Cod
Peter_Nile
Wow, the sightings of Great White Sharks just continue to flood in.
According to WCVB, they are reporting blood was seen in the water just south of Head of the Meadow and Town Beach on Thursday. Witnesses say they first saw a seal, then a fin then BOOM!  Blood in the water.
The news station reported the Atlantic White Shark Conservancy says a shark was spotted at 10:53 am Wednesday about 50 yards offshore and another was spotted 200 yards offshore Head of the Meadow beach.
Head of the Meadow beach seems to be a real hot spot for Great Whites this season. Something is bringing them to the area and hopefully, the folks at the Atlantic White Shark Conservancy can help keep our beaches safe by tracking this predator and studying their behavior.
If you can, download the app Sharktivity and you can see the fins just clustered in our area.  Of course, not every shark in the wild is tagged but it is really cool to see where the more recent sightings are.
More From WSHK-WSAK 102.1 & 105.3 The Shark