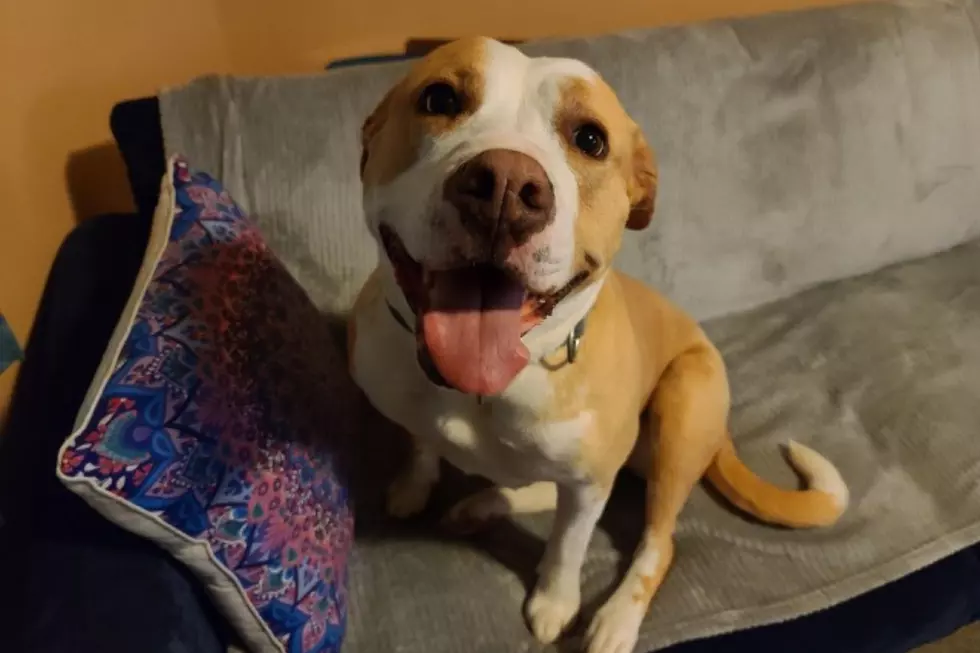 This Dog That's Been in a Maine Shelter for 4 Christmases Still Hasn't Found Her Forever Home Yet
Harvest Hills Animal Shelter via Facebook
Any hopes for a Christmas miracle for Brooke have sadly come and gone.
This adorable dog has been waiting for someone to give her a forever home for four Christmases, meaning she has been in the Harvest Hills Animal Shelter in Fryeburg for nearly four years.
But maybe 2021 will be her year?
News of her longevity in the Maine shelter spread, but it seems that as of this post, the right person and place for her just hasn't been found.
Brooke is a sweet dog who loves to cuddle, according to the shelter's website, but she needs a little time to warm up to you.
So while she may be a little wary around you at first, you'll just have plenty of time to show her the love and attention she deserves while getting to know her during the process of trying to adopt her.
Brooke also has a dog trainer friend that is willing to "work with a potential adopter on how to properly introduce her to people and how to be comfortable in her surroundings," according to the shelter.
She does like to play with other dogs, but being a dominant female means she might not work well if you have any pups at your place already. And she isn't best with children or cats.
Really, she'll probably need to be the only pet in your life, but she's got plenty of love and loyalty to give if she is.
Going on walks, running around, and even swimming are just a few activities this well-behaved dog loves, and her ideal home will have a fence (for all that playing in the yard) and a limited number of people coming and going from the place.
If you think you're a perfect match, now's the time to inquire about her at the shelter.
This could be Brooke's best year ever.
Enter your number to get our free mobile app
KEEP LOOKING: See What 50 of America's Most 'Pupular' Dog Breeds Look Like as Puppies
More From WSHK-WSAK 102.1 & 105.3 The Shark