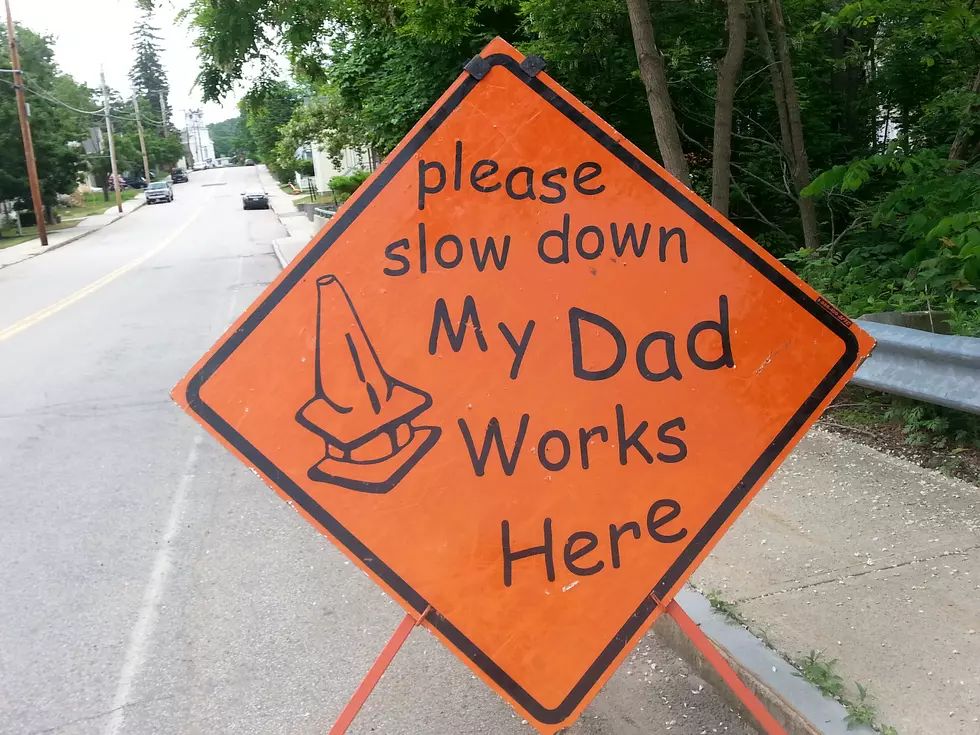 This Is The Best Road Work Sign Ever!
Don Briand photo
I spotted this sign while driving in South Berwick, Maine this weekend.
I don't know who created this sign, but I like it better that the usual "Road Work Ahead" signs we are more used to seeing.
What kind of sign would be appropriate for your profession?
Fill in the blank:
"Please ____________, my dad works here".
More From WSHK-WSAK 102.1 & 105.3 The Shark