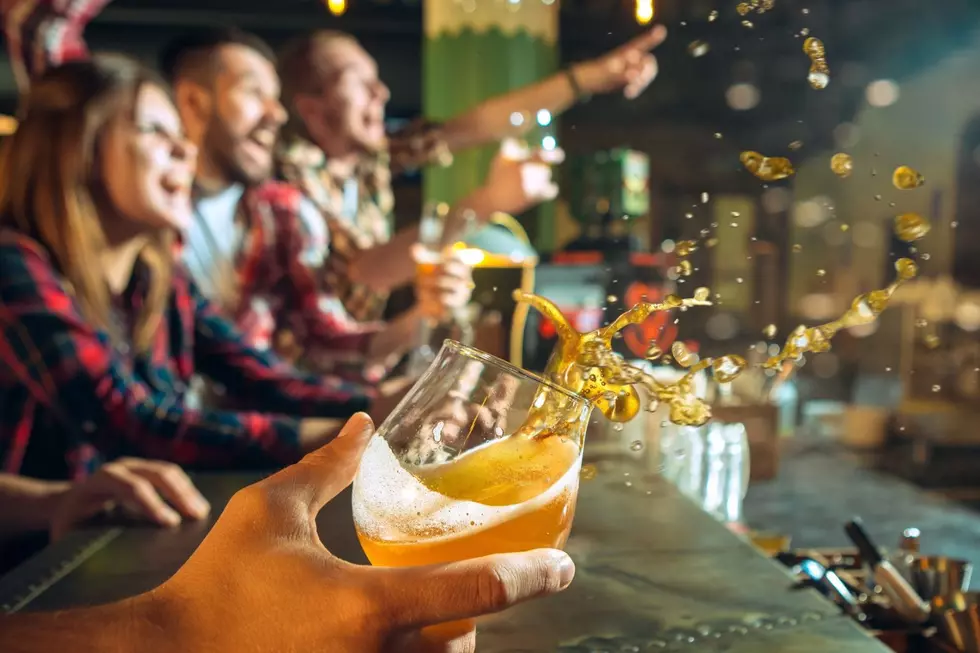 Top 15 Best Bar Crawl Companies in the Country Include Two in Boston
City Brew Tours
I'll be completely honest, I've never done a bar crawl with a company.  I mean, sure, I've roamed from bar to bar with friends, but the truly beautiful debauchery that is a real bar or pub crawl tour elevates your fun night to a real purpose, if that's what you're looking for.  Of course, you can forgo the craziness and enjoy some sips and snacks along the way, too.
According to Mashed, bar crawls started in England, possibly in Ireland or Scotland (that's still debatable). However, according to Buffalo Nashville, the first one commenced in 1645 when a group of hooligans, as they were referred to back then, jumped from one tavern to the next because they drank so much that their places of choice would run out of ale. Ultimately, according to Buffalo Nashville, the boozy boys lost their horses and had no choice but to "crawl" their way home.
Fast forward to today, where pub crawl tours are a great way to discover neighborhoods and cities.  I mean, you seriously don't have to get sloshed to enjoy them.
Congratulations to Boston, Massachusetts, which to absolutely no one's surprise, made the list of the Best 15 Cities for Bar Crawls.  According to Mashed, Boston is the perfect bar crawl town to enjoy drinks because of its historical significance.
Boston Crawling played a big role in landing Boston on this list.  It offers a guided history pub crawl along the Freedom Trail.  I love the Freedom Trail, and first ambled along it in 8th grade.  Just a reminder, the Freedom Trail is a two-and-a-half mile historic walk through downtown Boston from Boston Common to the Bunker Hill Monument in Charlestown.  You pass graveyards, notable churches, and historically significant buildings like the Paul Revere House.
Another pub crawl that put Boston on the list is City Brew Tours Boston.  This one is all about experiencing the rich history of Boston through local craft beer and brewery tours.
The Mashed list also includes Washington, D.C, Pittsburgh, Milwaukee, Chicago, Memphis, Atlanta, Austin, Los Angles, San Francisco, Boulder, Colorado, Ashville, North Carolina, and Portland, Maine.
These Are 30 of the Best Places for Chicken Wings in New Hampshire
All the Outdated Technology From the First 'Mission: Impossible'
More From WSHK-WSAK 102.1 & 105.3 The Shark