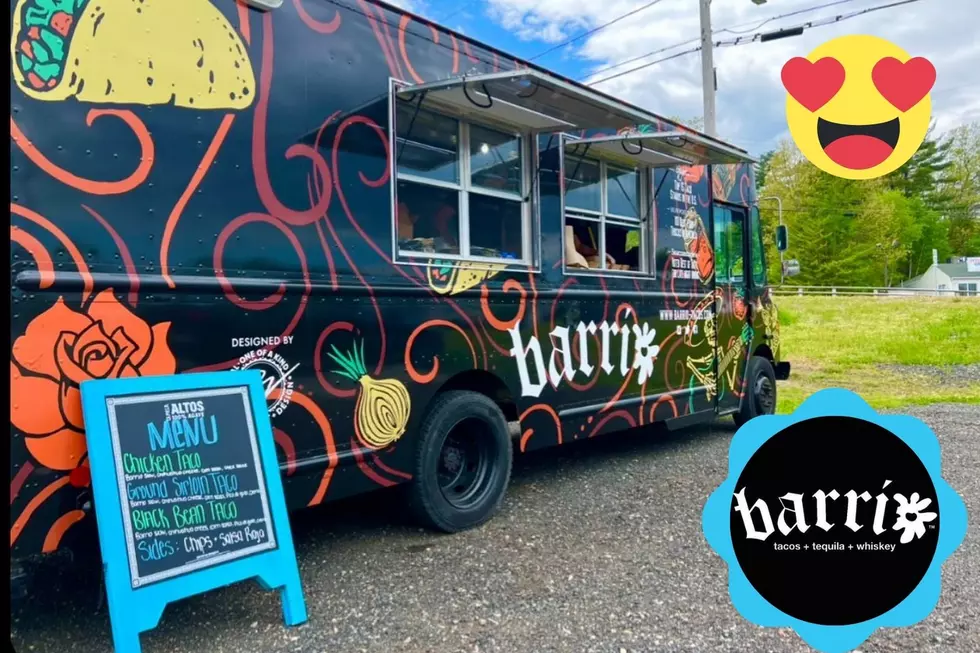 Trendy Portsmouth, NH, Mexican Eatery Has a Taco Truck and I Cannot Keep Calm
Barrio Portsmouth via Facebook, Canva
If you know me, you know how much I am obsessed with Barrio. God bless them and the work they do! Whenever anyone visits, we make sure to plan a meal at Barrio so they can enjoy the full Portsmouth experience. They are never disappointed.
Barrio's La Tierra Taco is my love language. La Tierra = bombshell (flour soft+corn hard+queso+crumbled bacon), coca-cola marinated steak (yup, you read that correctly, steak marinated in SODA!), pan-seared portobellos, caramelized onions & poblanos, chihuahua, secret sauce, and cilantro aioli. GET IN MY BELLY.
If you have never been to Barrio, picture "Day of the Dead" décor, mouth-watering signature and build-your-own tacos, and scrumptious cocktails.
Their patio in the summer is my happy place: 
Along with Portsmouth, Barrio also has a location in Haverhill, Massachusetts, and are gearing up to open their Salem, MA, location! What a time to be alive!
Yesterday I learned about the existence of their taco truck, and I had to pick my jaw up off the floor. Can you imagine going to a wedding and the Barrio taco truck rolls up for some late-night munchies?! I truly can't think of anything better.
My partner-in-radio-crime Logan and his fiancé Missy are looking for a food truck to come to their Jack and Jill. If the Barrio taco truck isn't fully-booked for the entire summer (because why wouldn't it be?! ), I know they would be VERY interested!
See where you can catch the Barrio taco truck this summer by following Barrio on Facebook and Instagram.
Best 14 Mexican Restaurants on the Seacoast Picked by Granite Staters
10 Favorite New Hampshire Pizza Places Chosen by Granite Staters
More From WSHK-WSAK 102.1 & 105.3 The Shark