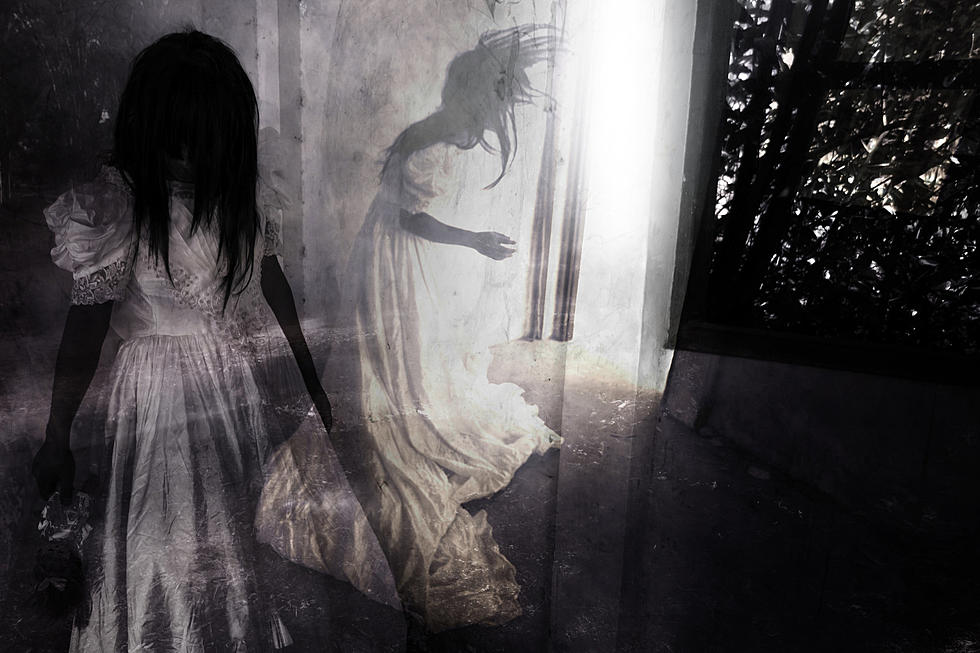 Two Videos Prove a Massachusetts Restaurant is Haunted
Getty Images
I have to tell you the truth, I hate writing about this stuff.
Haunted stuff is the LAST thing I want to write about, but when something makes me question it, I feel like I need to share.
Let's start with where and what.
The Loft, a restaurant in North Andover, Massachusetts, is supposedly "haunted" by a woman named Elizabeth.
According to the restaurant's website:
The Loft Restaurant and Pub is located in a beautiful, 200+ year-old post and beam structure, on Route 125 in North Andover. In the heart of the area's farm country, it served as a very successful working barn for many years.

In the 1930s, the building stabled horses and was known as a popular riding location. Later it served as a small but productive woodworking shop which specialized in boat building.

In 1978, this historic building was transformed into a rustic New England restaurant.
So we know the building is old. But what makes it haunted? Well, check out this video posted five days ago.
The video is from the security camera inside the restaurant.
If you missed it, watch it again. The chair on the right moves as if it is being pulled. THEN it swivels as if someone (or something) is sitting in it.
What got me a little on edge was the way the bartender looked at the chair. It was as if he was a little on edge himself.
Another video has people questioning and believing this urban legend.
A martini glass falls out of nowhere onto a restaurant-goer's meal. Now this seems common. Unusual, as it should not have fallen out of the blue, but common.
This video does not sell it for me. However, both videos together make an interesting case.
More importantly, a few comments from locals have me super interested in investigating:
1. "As someone who grew up there we all know the entire area is haunted and/or cursed"
2. "You see it slowly nudging . That's real alright! Do a lot with pentucket paranormal and this is a great footage of it. Did anyone who used to work there pass away? Or a regular?"
3. Or this one from the bartender in the video...
When I started working there, I believe it was Elizabeth was the ghost's name. It was a very very old barn and I'm positive more than one person died in there. Yes we had quite a few different incidents, doors slamming, glassware or full liquor bottles falling off the shelves.
Creepy...
These Are 13 of the Most Haunted Places in New Hampshire
Gallery Credit: Megan
Visit the Stunning Historic New Hampshire Home of One of America's Founding Fathers
Gallery Credit: Ginny Brophey
More From WSHK-WSAK 102.1 & 105.3 The Shark