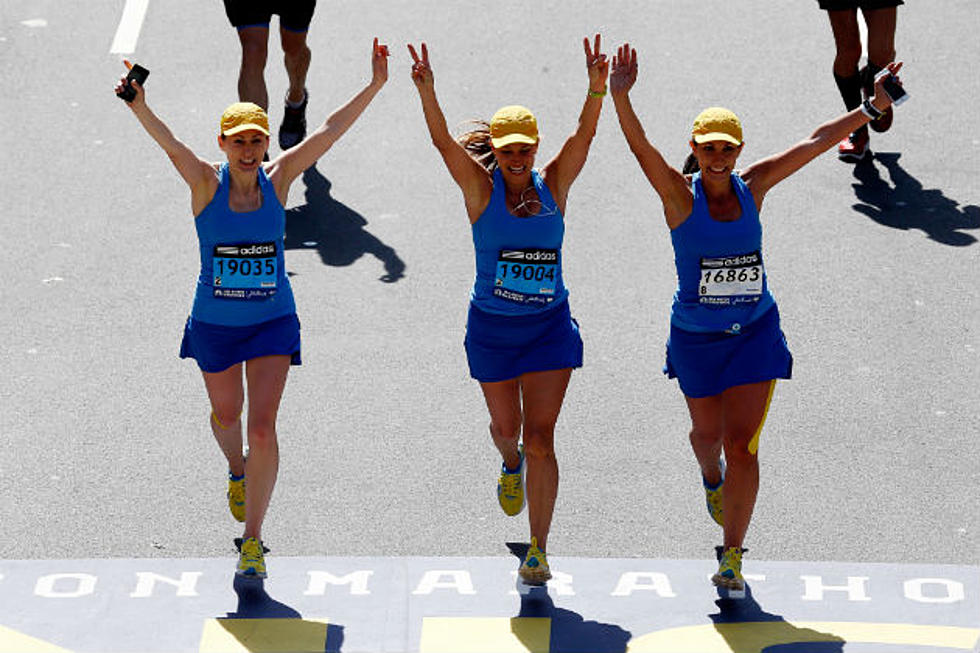 Woman Busted For Channeling Her Inner Rosie Ruiz
Jim Rogash/Getty Images Sport
It's been 35 years since Rosie Ruiz cheated her way to victory in the Boston Marathon. The St. Louis Marathon now has their own Rosie.
First, a history lesson . Rosie Ruiz was declared the women's winner of the 1980 Boston Marathon, only to have her title stripped away 8 days later after numerous suspicions arose regarding her legitimacy almost from the time she finished.
Most notably, her time of 2:31.56 made was the fastest time ever recorded for a female in the Boston Marathon, and she looked anything but a world class runner. The men's winner, Bill Rodgers, recalled that Rosie seemed to not remember much of the landmarks along the course that most runners know by heart.
It was later revealed Rosie had burst through the crowd on Commonwealth Avenue, a half-mile from the finish. Jacquelin Gareau was declared the winner.
Fast forward to this past week, when Kendall Schler was the first woman to cross the finish line in St. Louis, only to be revealed as a cheater who jumped back into the race after the final check point.
Had Kendall not been found out, she was qualified, and planning to run in Boston. She has since been dis-credited.
I must say, I'm happy this story came about, as the story of Rosie Ruiz was starting to fade from my memory, especially due to recent events. It reminds me of of a more innocent time, when a cheater like Rosie was the worst thing that could happen in the Boston Marathon.
More From WSHK-WSAK 102.1 & 105.3 The Shark